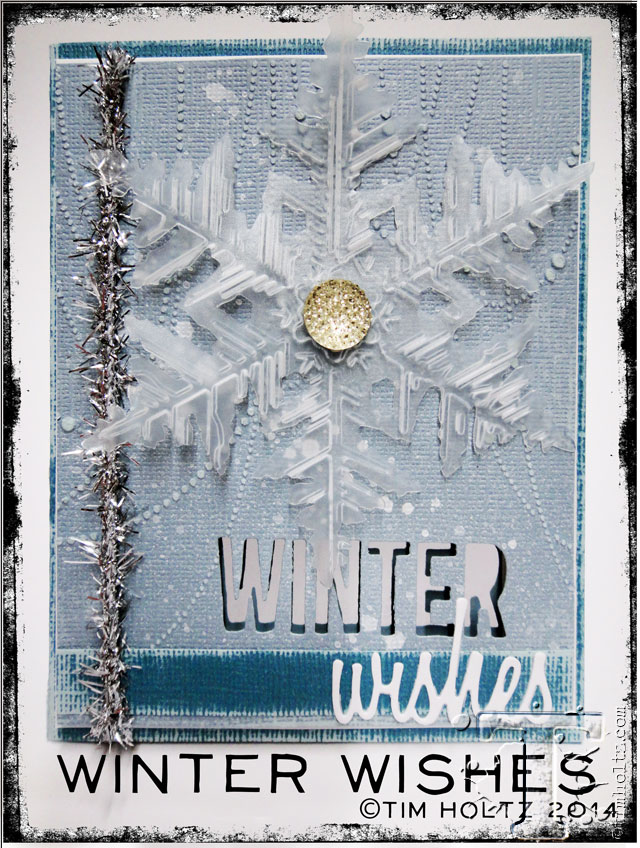 "chestnuts roasting on an open fire – jack frost nipping at your nose"…well maybe not all that, but today's card sure has a wintery feel.  i wanted to share another idea of what you can do with some of the supplies used in this month's 12 tags series.  this is another quick and easy holiday card perfect when you have to make several or just when you're creating a few for the "special list".  whatever your holiday crafting schedule is, i just hope you are finding a little creative escape during this busy time of year – happy holidays…t!m
supplies:
surfaces: distress coredinations, white cardstock, frosted, mirrored
distress spray stain: picket fence
sizzix: layered snowflake die, holiday words: block, holiday words: script, beaded garland texture fade, vagabond
embellishments: gumdrops, tinsel twine
adhesives: glossy accents, foam tape, glue dots
tools: craft sheet, tiny attacher, sanding grip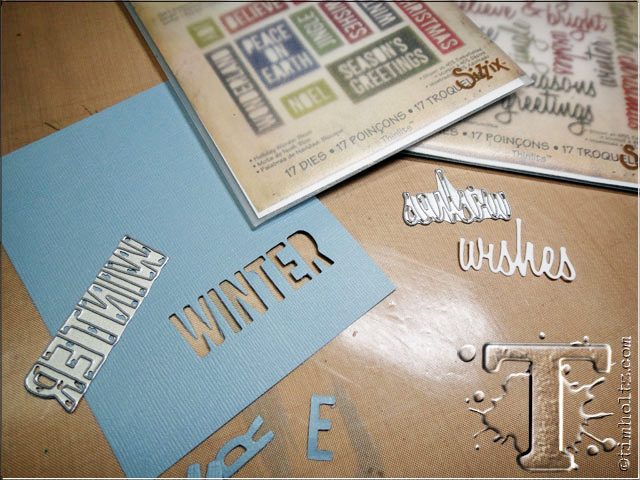 step 1: cut a piece of light blue distress coredinations 4″ x 5 1/4″ and cut out WINTER using the holiday words: block die and cut out "wishes" from white cardstock using the holiday words: script die.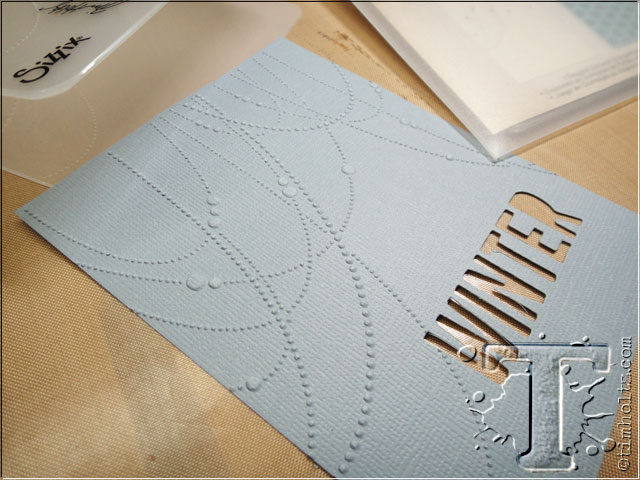 step 2: emboss this cardstock using the beaded garland texture fade.  this is such a cool embossing folder that can be used year round with everything from new years to birthdays, or any other kind of celebration.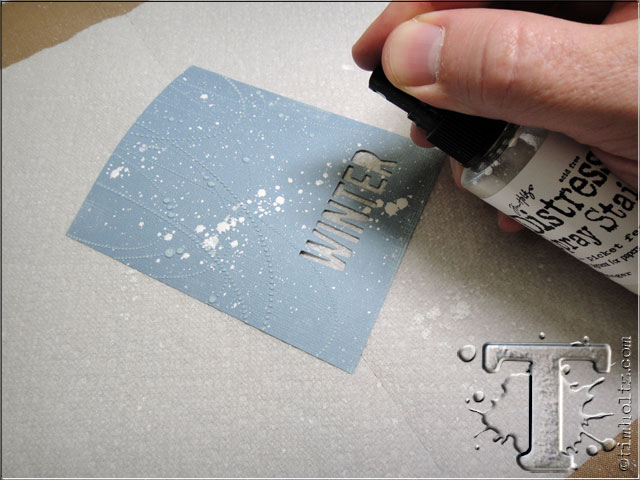 step 3: place the cardstock on a paper towel and "spritz" with picket fence distress spray stain.  tip: try holding the neck of the bottle with your fingers and slowly press down the nozzle to get the ink to "spritz" vs. "spray".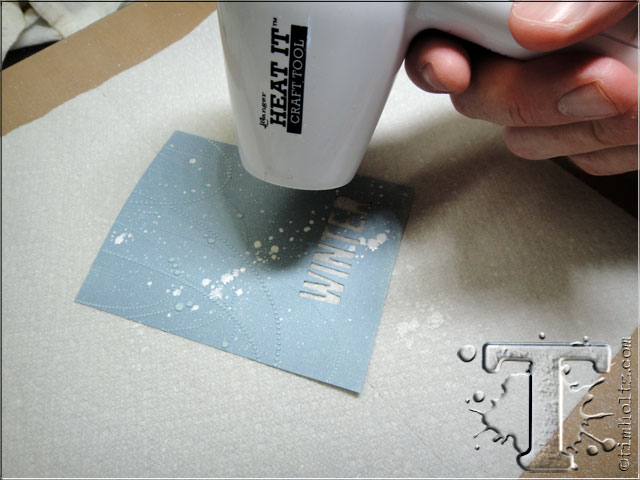 step 4: dry the ink spray with a heat tool for a more opaque effect since the ink will sit on the surface instead of absorbing into the cardstock.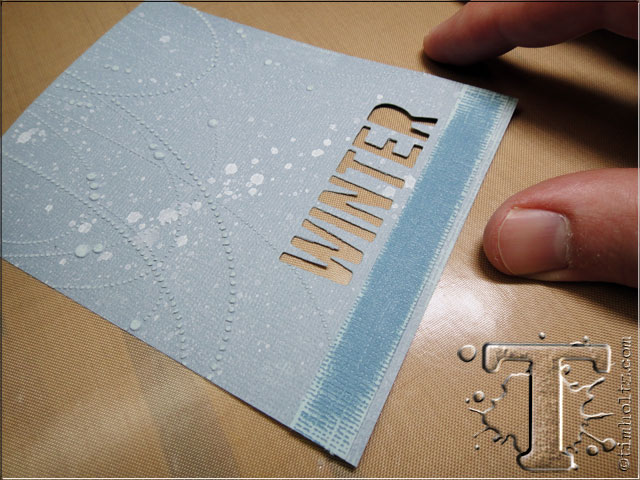 step 5: cut a strip of deeper blue distress coredinations, sand the edges with a sanding grip, and adhere to the bottom of the card just below the word.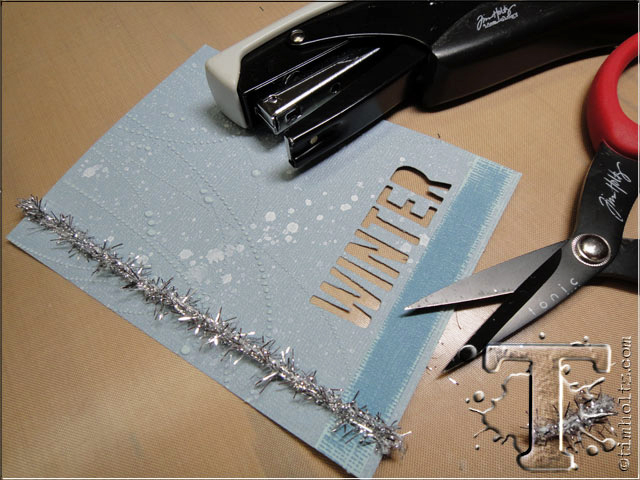 step 6: attach a piece of tinsel twine to the edge of the cardstock securing it with a tiny attacher, and trim off any excess tinsel twine if needed.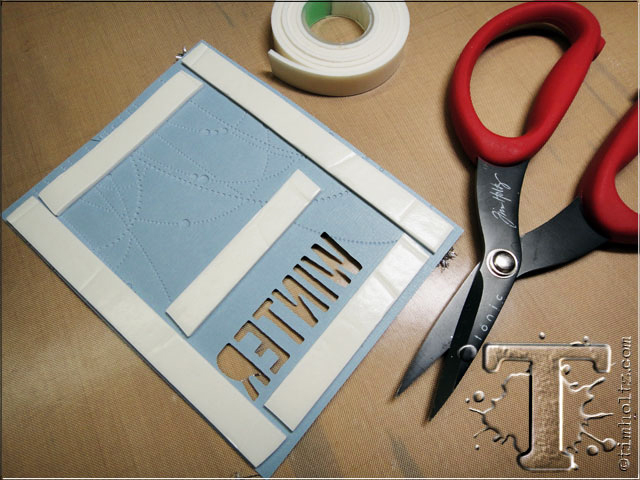 step 7: apply piece of foam tape to the back of the card as shown avoiding the cut word area.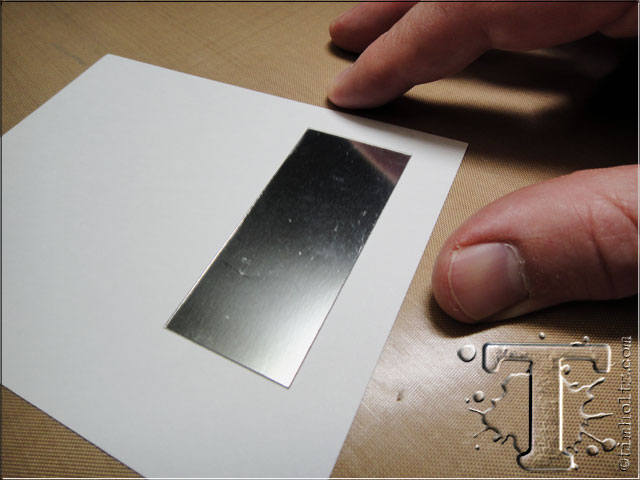 step 8: cut a piece of white cardstock 4 1/8″ x 5 3/8″ just slightly larger than the light blue cardstock.  also cut a piece of mirrored slightly larger than the word WINTER and position it on the bottom corner of the white cardstock to layer behind the word.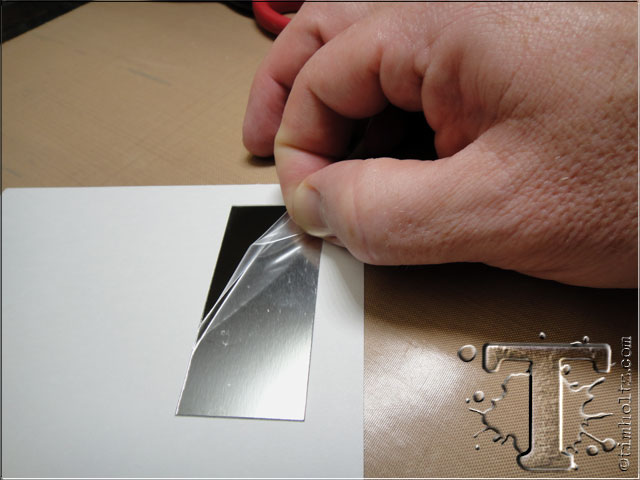 step 9: once in position, remove the paper backing from the mirrored and adhere to the card, then remove the clear protective film from the top to reveal the true "mirrored" finish.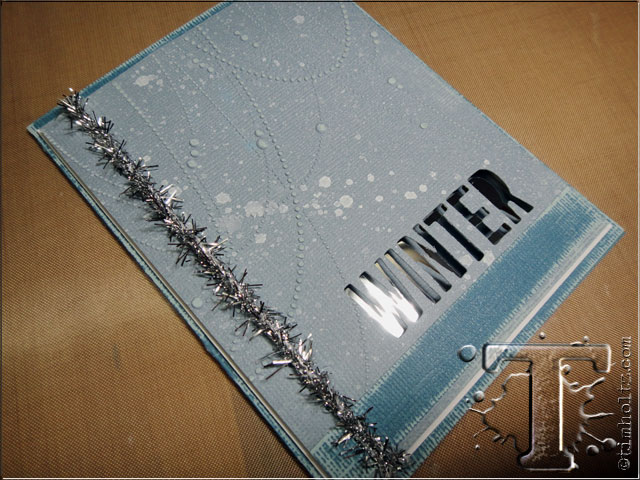 step 10: remove the backing from the foam tape strips and secure the light blue cardstock piece over the white cardstock with mirrored.  adhere both layers to the base card – cool effect!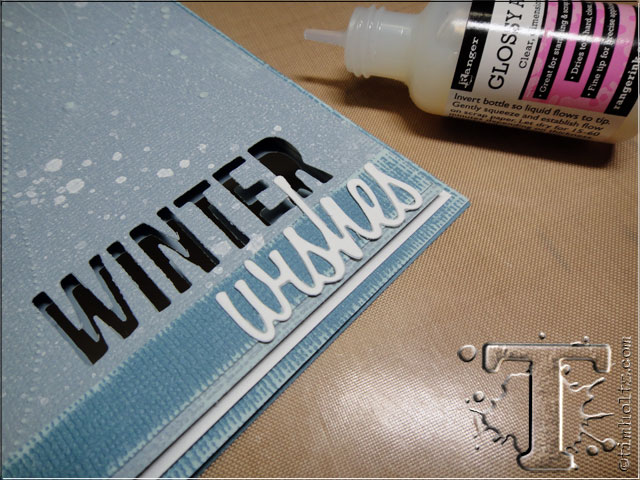 step 11: apply a small amount of glossy accents to adhere "wishes" below "WINTER" as shown.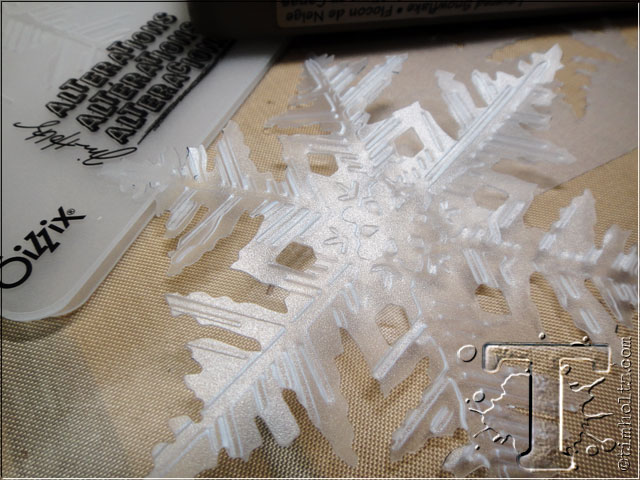 step 12: die cut the layered snowflake from frosted and emboss with the included matching texture fade.  i love the look of emboss frosted!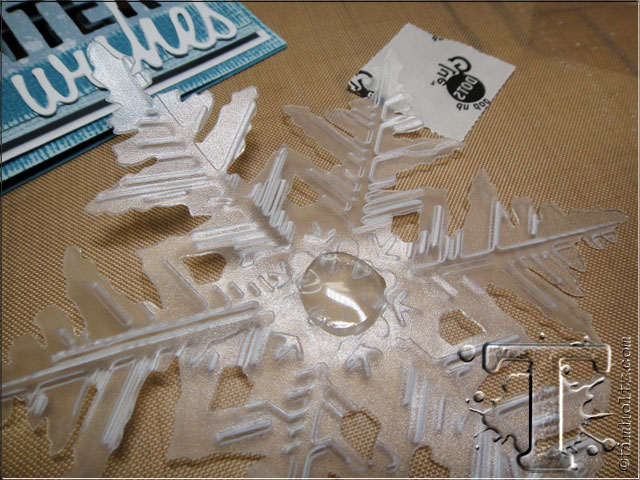 step 13: apply a glue dot to the back center of the snowflake.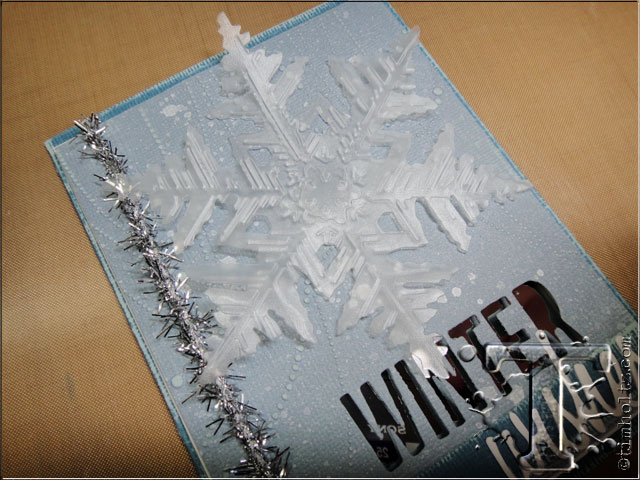 step 14: adhere the snowflake to the card leaving the outer edges floating on the card.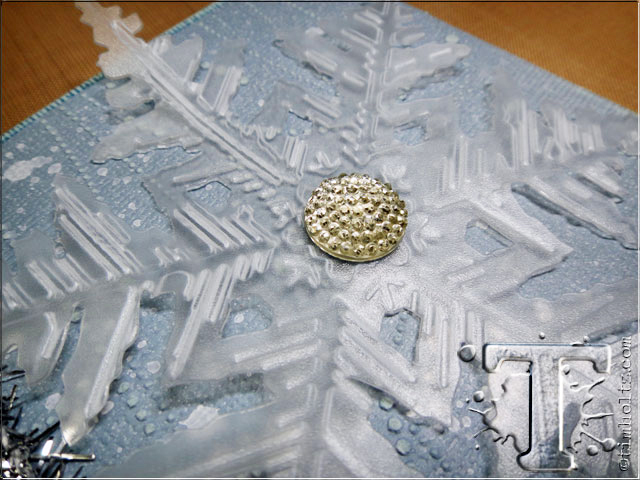 step 15: adhere a gumdrop to the center of the snowflake with a glue dot to finish!
*be sure to check your local stores for these supplies or you can click the links below to purchase online…
(SSS=simon says stamp / IE=inspiration emporium)