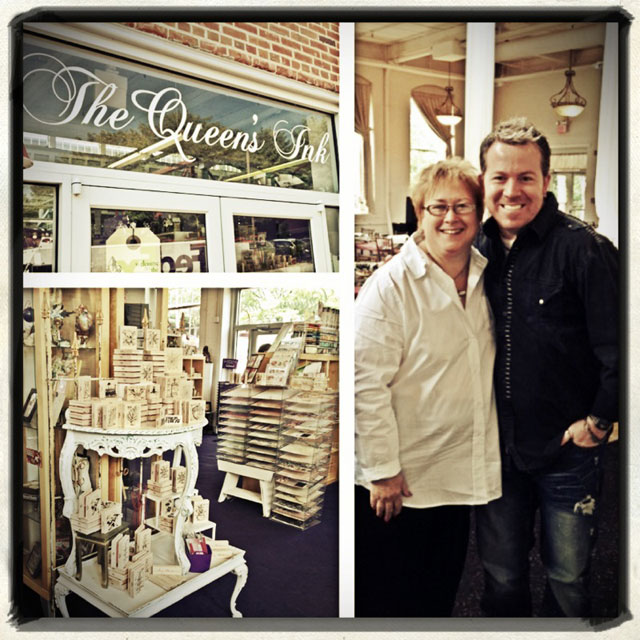 hi bloggers!  well it's been an fun-filled week as we just returned from teaching at the infamous "the queens ink" in maryland.  thanks to patti and her royal staff for working tirelessly to put on such a great event.  the workshops for over 400 students were held in the most incredible teaching space i've seen.  the queens ink is located in the historic savage mill and there is a cool room they have for large events, and the queen herself knew it would be perfect for classes –  i think everyone would agree…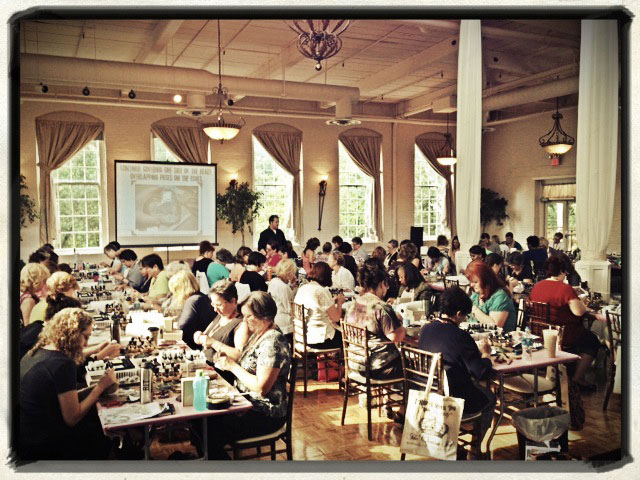 the students were wonderful, lots of laughs shared, lots of creativity explored – truly nothing better in my opinion.  thanks to everyone for spending your time with me and allowing yourself to enjoy the journey.  thanks also to our friends heather and terry for making the trip to give us a hand in setting up and making the classes flow perfectly.  of course my thanks to mario too for all he does to make sure each and every detail is taken care of, there is no doubt i could do any of this otherwise…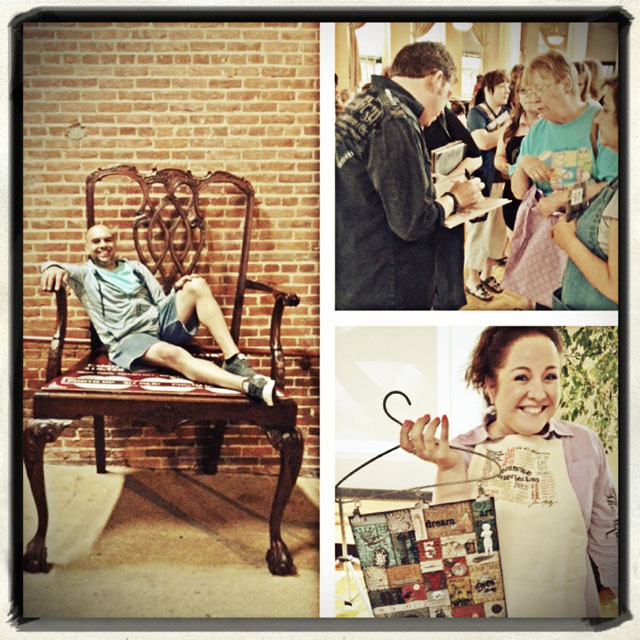 so after a great couple of days of class we spent the evening hours packing up and cleaning up so we could spend the next morning doing a little shopping before heading to the airport to fly home.  it was an awesome day spent with friends and the perfect way to end such a great time at the queens ink…until next time…t!m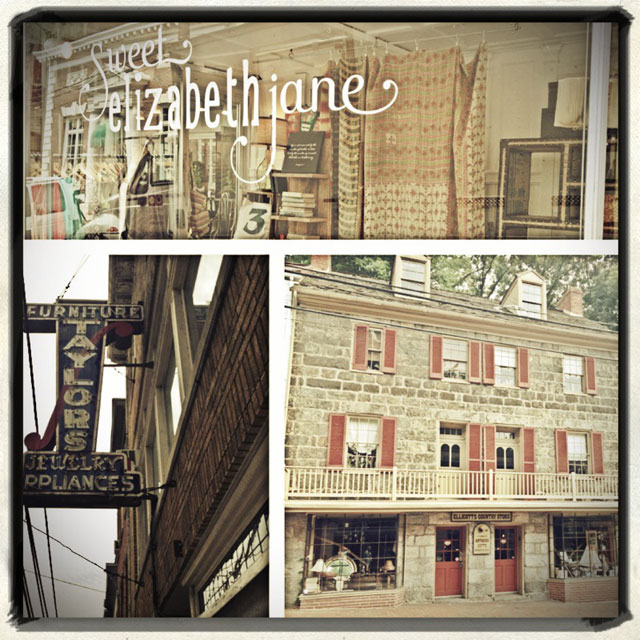 congrats to the winners of the new seasonal kraft resist paper stash.  i appreciate all of the kind comments everyone posted on the blog, and i'm happy you liked the tutorial on kraft resist.  there are more tutorials to come this week so stay tuned…
(if you see your name and comment listed here, please email mario@timholtz.com to claim your prize…)
1. Deb Davison says:  Just bought all of the Distress markers and now can't wait to work with this Kraft Resist paper!! we are sending a card every 2 weeks to a co-worker with breast cancer as she gets her treatments and surgery next month and this new seasonal paper would be perfect… I am addicted to anything Tim Holtz….
2. Marge McGuire says:  Thanks so much for the video- they are always so inspiring and you make things look so simple – I just want to run to my craft room and make something right now. I appreciated your comparisons of how the different products created different looks. I absolutely love the Kraft resist paper and look forward to the new seasonal papers. Thanks again!
3. Bruce Bennett says:  I am a big fan of Vintage Holiday Postcards and love how you have incorporated them into your new seasonal kraft resist paper stash. I can't wait to get my hands on one!