hi bloggers, hope you're enjoying the weekend… i wanted to share links to a couple of great posts from artist brett weldele.  i've mentioned brett before on my blog since i collaborated with him to draw the time travelers stamp set for my latest cha release in january 2013.  this set is amazing, and so is brett's style.  i actually have never met the guy in person, but came to know about him through twitter @brettweldele.  i noticed he was tweeting about painting with distress inks, and although i know many of us love to color with distress, i never saw anything like what brett was doing.  so i contacted brett and continued to follow his work that he was sharing on his blog (which you really should check out).  he does these incredible videos showing just how he colors with a variety of distress products including ink pads, reinkers, markers, and stains – i can only imagine what he does with the new paints!
so i commissioned a steampunk art piece from brett to display at cha showcasing his distress coloring techniques and here it is: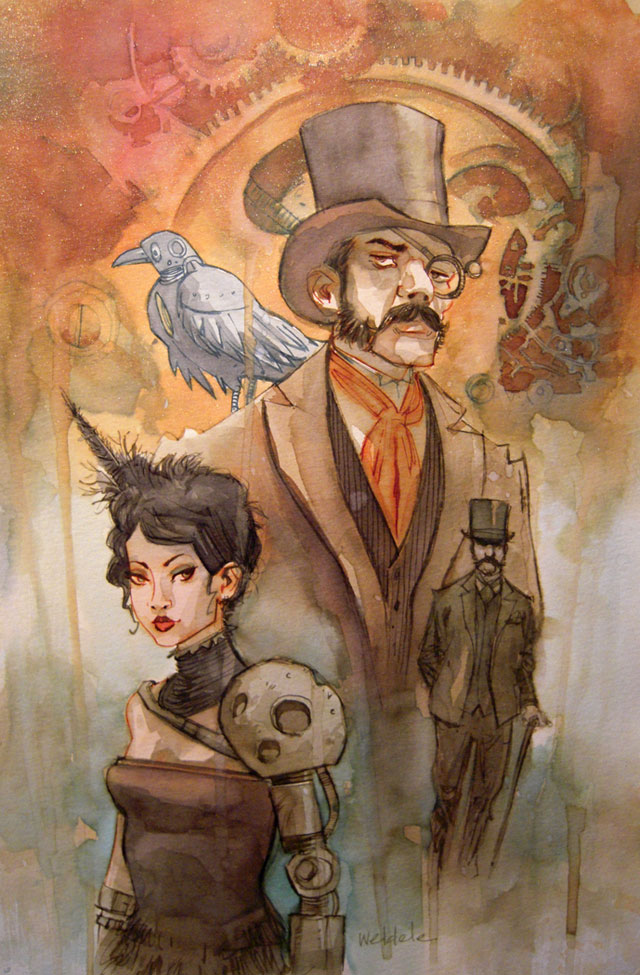 when i received this piece (cool isn't it?), a light bulb went off and i thought "wouldn't these designs be cool as rubber stamps?".  since i can't really draw (ok i can't draw at all) i contacted brett to see if he was interested in drawing a set of stamps based on this artwork.  fast forward to now and here it is the "time travelers" stamp set from stampers anonymous…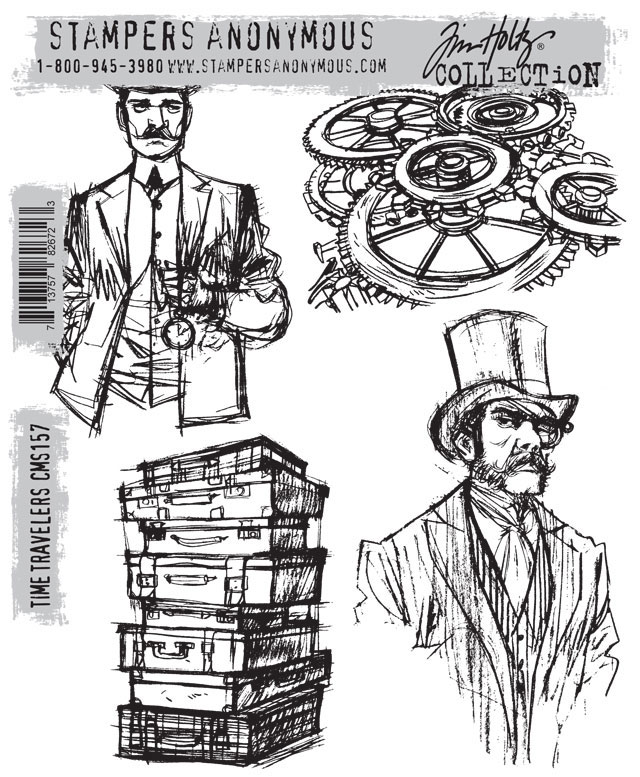 today i saw a tweet from brett, headed over to his blog just to see what he's up to, and was excited to see him sharing different ways to color these stamps using distress of course!
so if you're looking for some inspiration or just want to learn about complimentary and monochromatic coloring, then be sure to check out both links.  okay, it's back to work for me in the studio – lot's of class samples to make…t!m