we just returned from one of the best trips across the pond ever… the past week was a whirlwind to say the least starting out with a 16+ hour journey to the UK to teach at art from the heart. as you can see mario and i were both in good spirits for the adventure knowing when we arrive in london heathrow airport we'd be making a mad dash to starbucks before our final flight to leeds…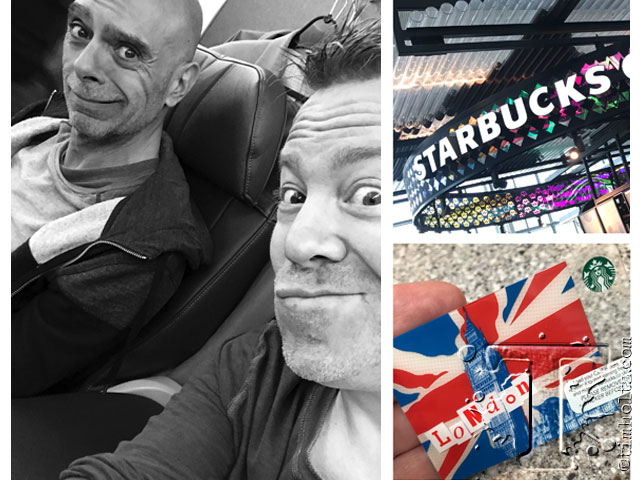 next we arrived in leeds and were greeted at the airport by ben who co-owns (along with his mum the one and only dyan reaveley) an incredible shop in harrogate called art from the heart . this shop is filled with so many artful things from the full range of dylusions products (without question) to my idea-ology, ranger, stampers anonymous, sizzix and tonic product line assortments, it's literally a creative wonderland…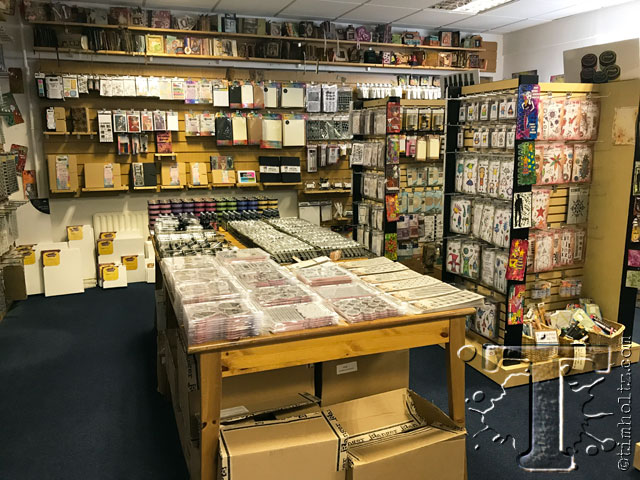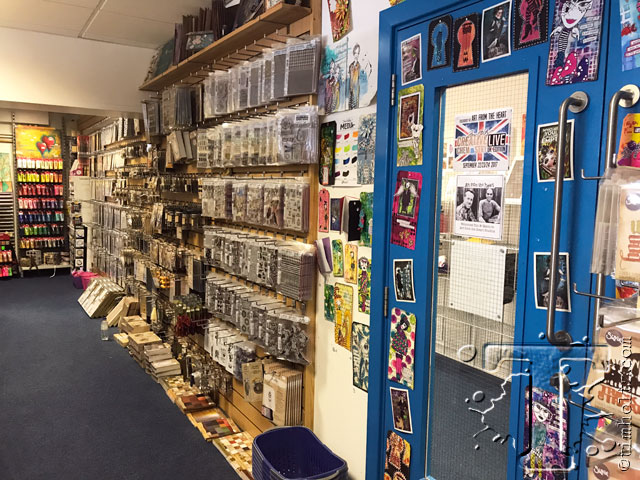 mario was all smiles when he saw that our boxes of kits and supplies we've worked on for weeks had arrived safe and sound. the workshop studio at art from the heart was perfect, plenty of room, great lighting, and tables all organized ready to set up. we loaded baskets of distress supplies, sorted kits and prepped lot of giveaways for the weekend ahead…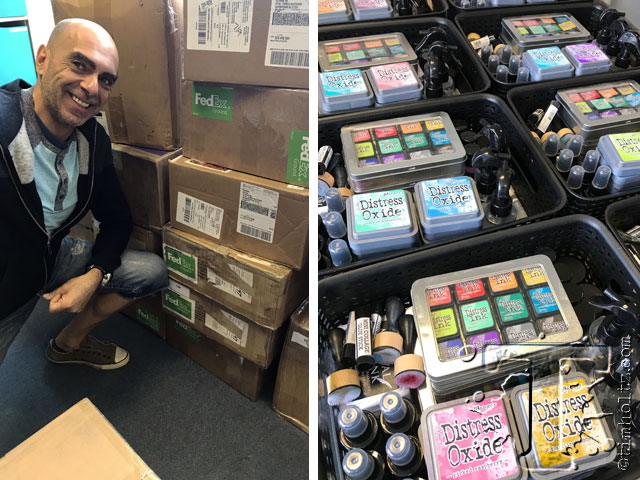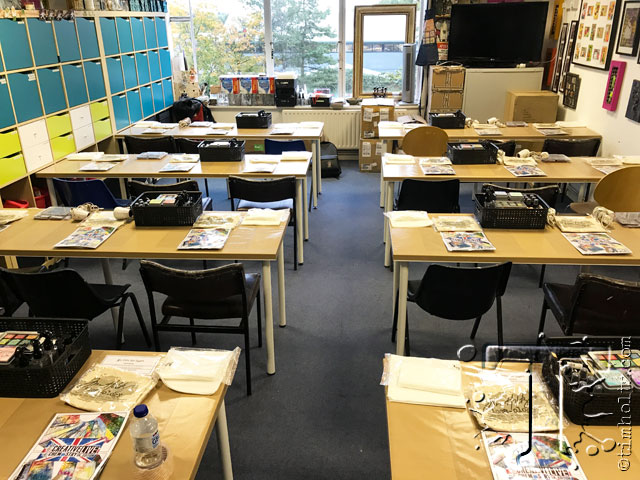 later in the day we headed to the town center in harrogate filled with charming shops, restaurants and colorful little parks throughout. ben was our tour guide so we asked him to take us to the famous bettys tea room and although none of us were really tea drinkers, we had our sights set on what bettys is know for, the sweets. we indulged on english treats including treacle tart, scones, fondant fancy cakes, macaroons, and even tried brown bread ice cream – everything was delicious…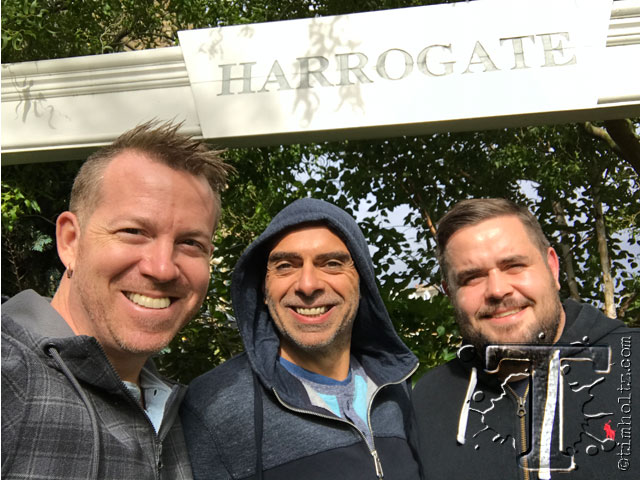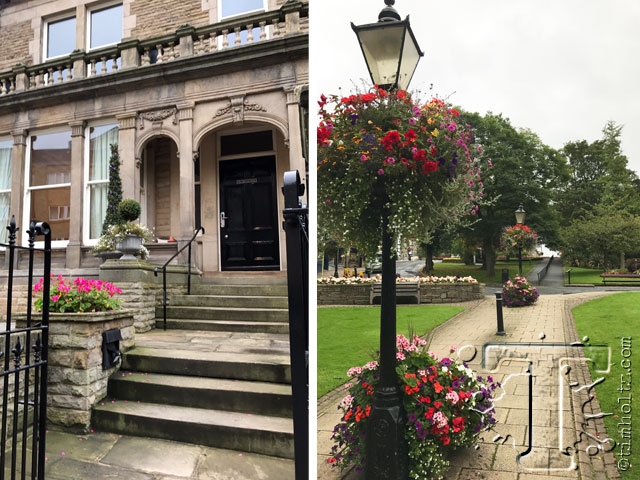 throughout friday, saturday, and sunday i taught six "Creative Chemistry LIVE" sessions. each 4 hour workshop was filled with technique tags using distress stains, paints, crayons, and the new distress oxides. to me it's all about discovering and exploring the creative possibilities so i want to thank all of the students for embracing the best advice i ever got which was to just "get over yourself" and make…and make you did!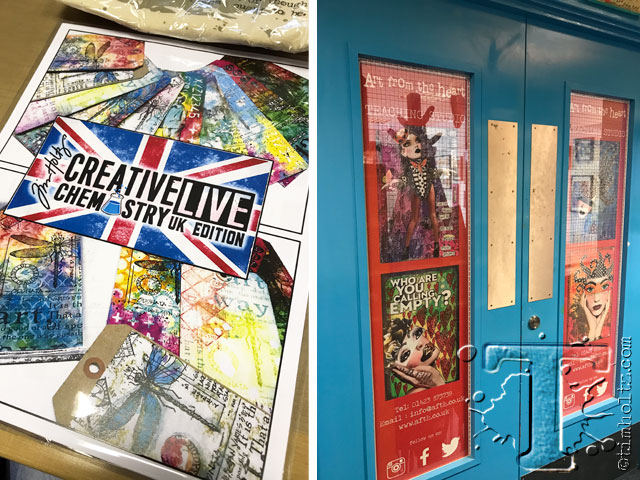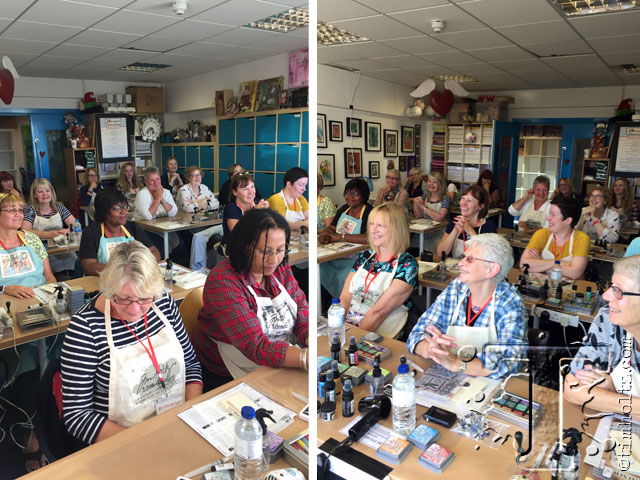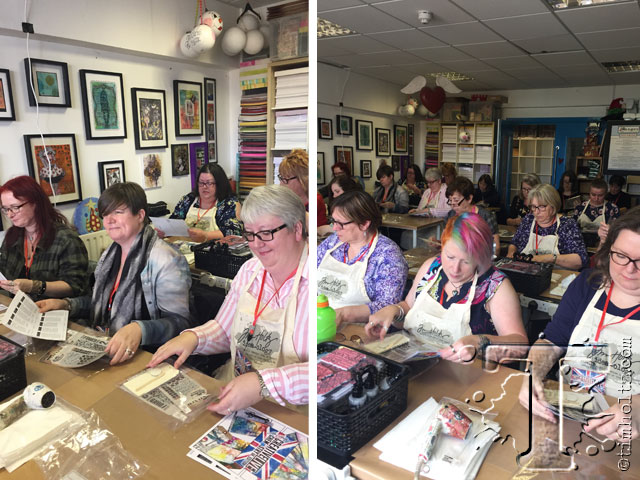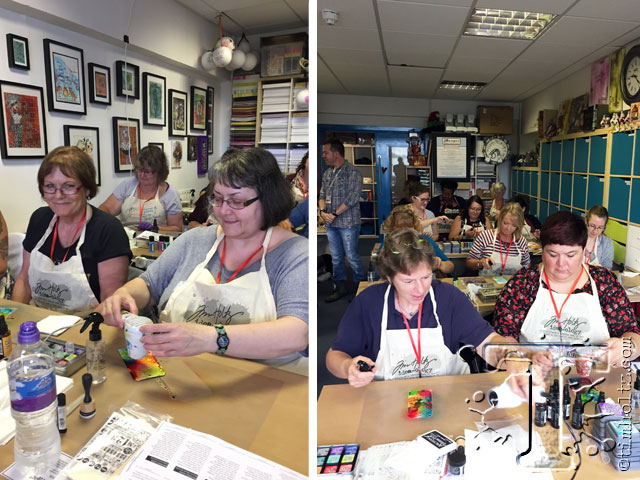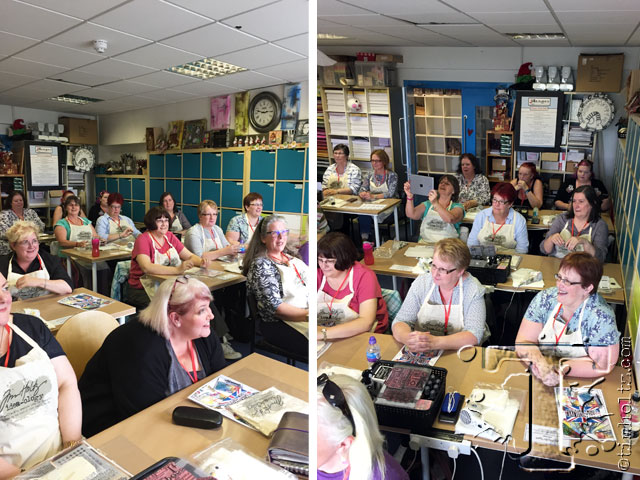 we even had the opportunity to see special friends from the creative industry and meet new ones too…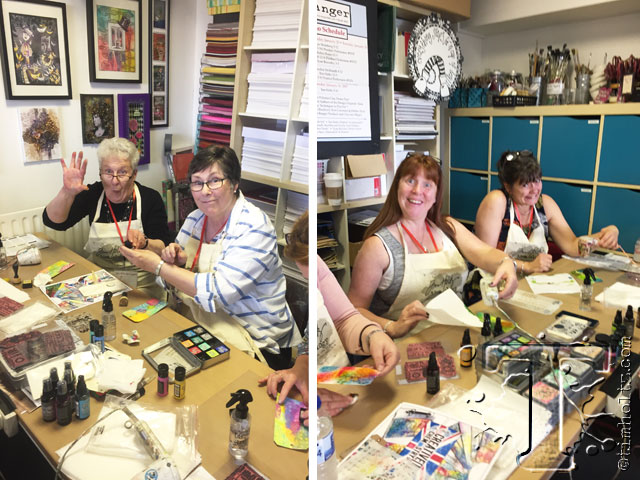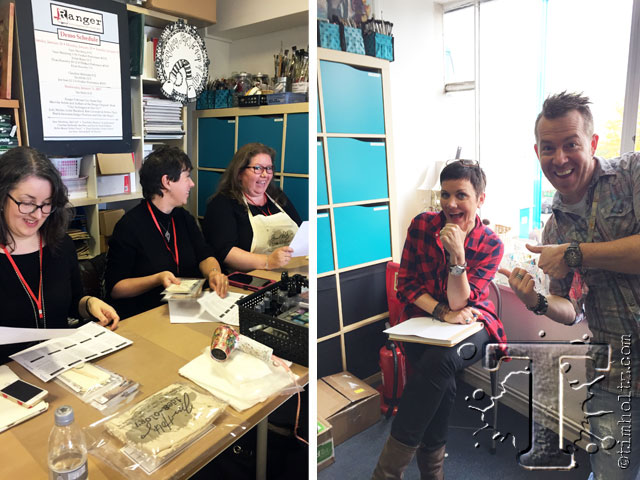 yet throughout this wonderful weekend something was missing, or should i say someone. while mario and i were there teaching in the UK, dyan was on the other side of the globe teaching in australia – so it goes without saying you were missed dy…mwah!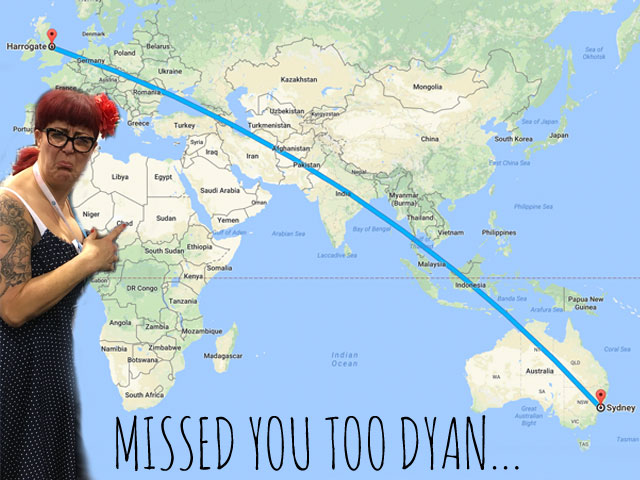 thank you to ben at art from the heart and to all of the students who made the trip to attend "Creative Chemistry LIVE – UK Edition". it was an epic adventure and i'm humbled by the genuine excitement, inspiration and heartfelt kindness all of you shared with us – here's to the creative journey ahead…t!m