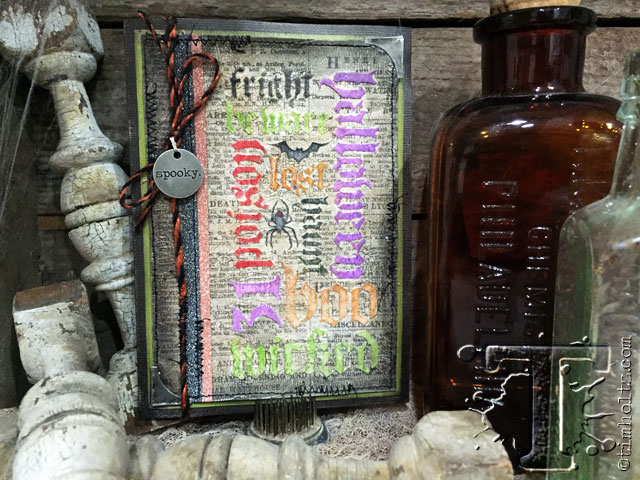 it's always cool to see the same product used in different ways.  this month's tag featured distress collage medium crazing used over ephemera to create a vintage collaged background.  today i'm sharing a quick tutorial showing the same collage medium, but this time used over texture paste to create a colorful textured background.  this effect is a great way for adding distressed dimension to cards, home dec, mixed-media, and of course perfect for halloween time too…t!m
supplies:
surfaces: paper stash/materialize
inks: distress ink/black soot/candied apple/carved pumpkin/twisted citron/wilted violet
crayons: distress crayons/black soot/vintage photo/walnut stain
mediums: texture paste/matte, distress collage medium/crazing
embellishments: clip bails, design tape/materialize, jute string/halloween, mini corners, typed tokens-halloween
stencils: mini layering stencil/set #23
tools: craft sheet, distress waterbrush/detailer, distress sprayer, distress collage brush, mini ink blending tool, palette knife, paper trimmer, sanding grip, scissors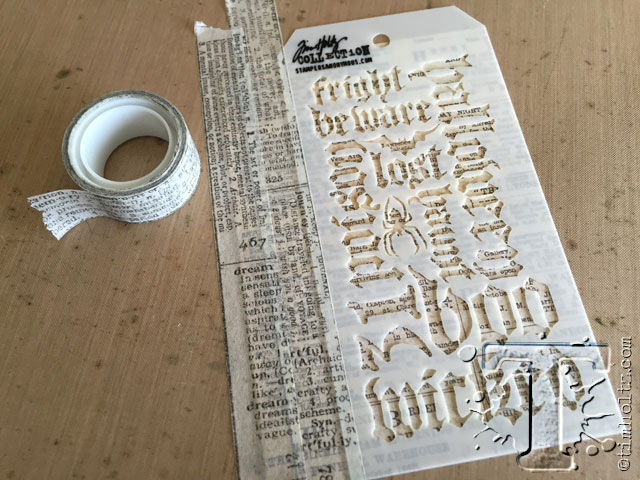 – cut background from materialize paper stash, position layering stencil and tape down.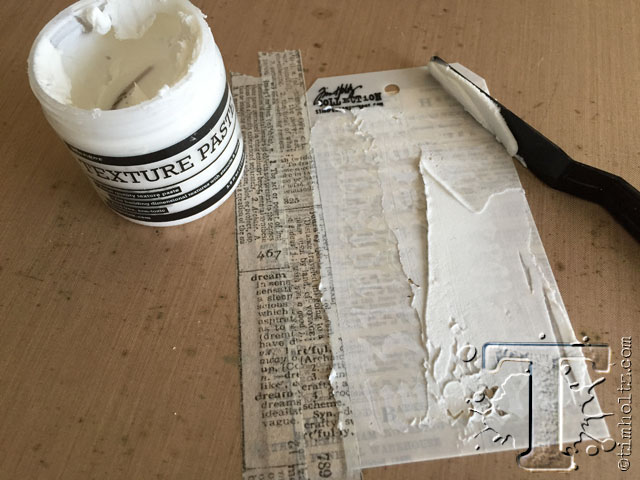 – apply texture paste over stencil with palette knife and scrape off excess paste.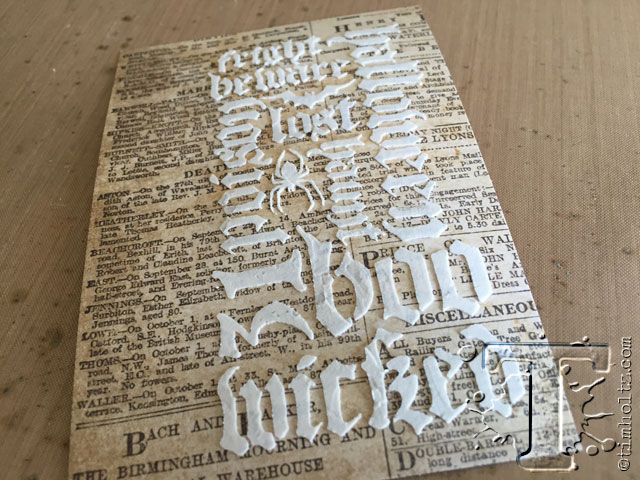 – carefully lift off stencil and set aside to dry.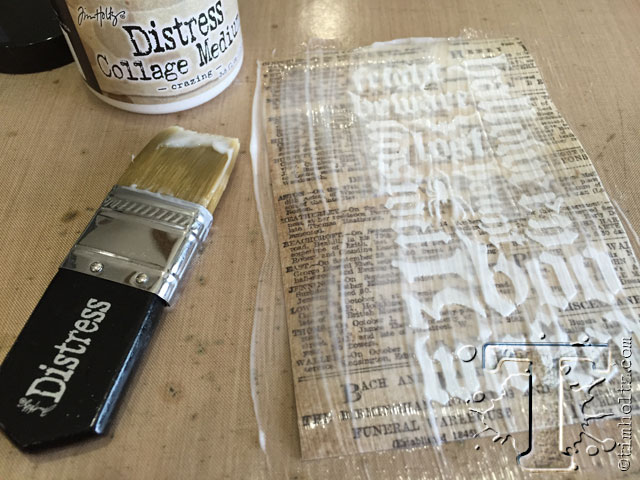 – apply distress collage medium crazing over entire surface with collage brush. spread crazing with your finger to make sure you have a nice coating and let dry.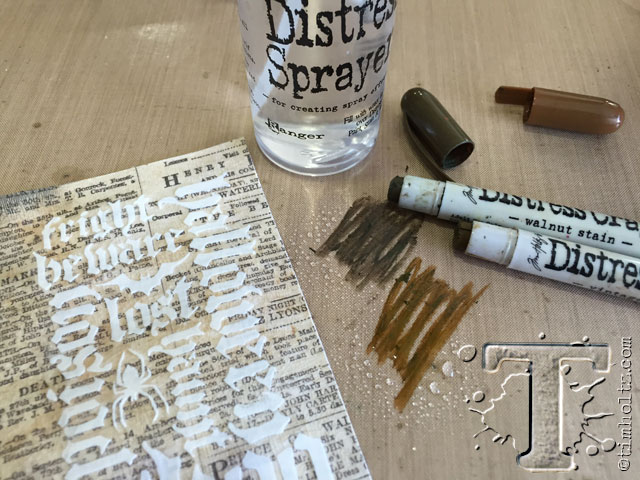 – scribble distress crayon directly to craft sheet, add a little water, pick up color with waterbrush and color background to enhance the crazing.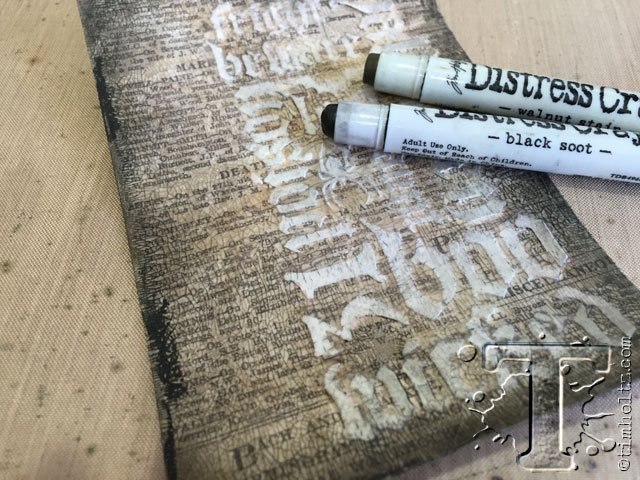 – create a darkened edge this time by drawing distress crayon directly to background and smudging with finger.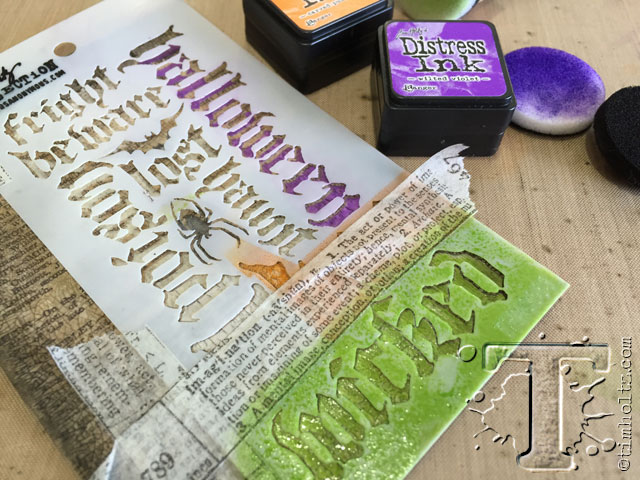 – reposition stencil over background, mask off word your coloring. apply distress ink using ink blending tool by pouncing color on one word at a time.
– lift stencil and tape, and dry inked texture with heat tool. note: be careful not to heat the stencil.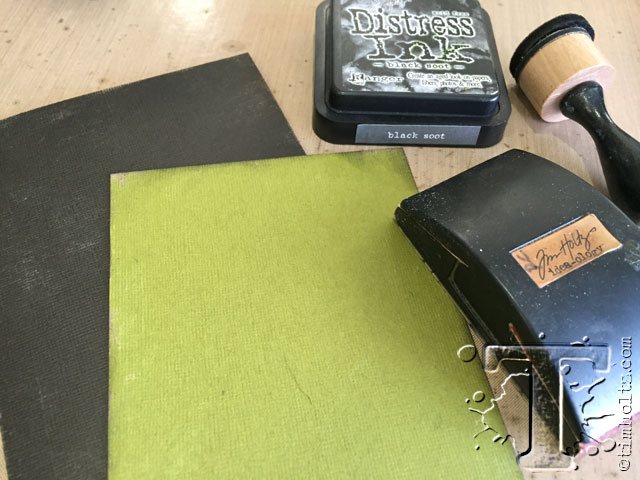 – cut cardstock as desired for card.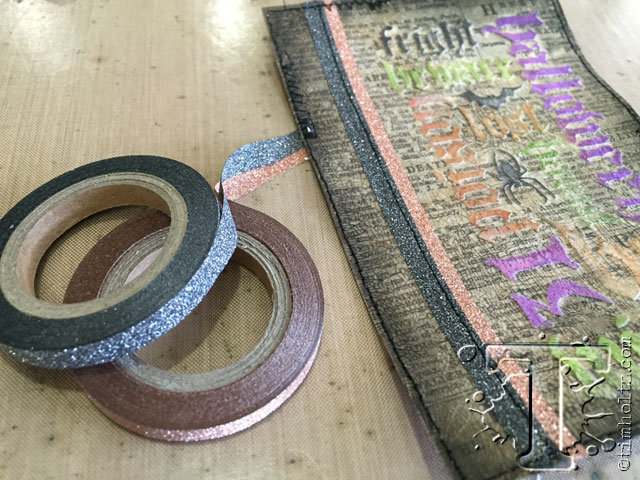 –  apply deco design tape to card folding ends over the edge and stitch around.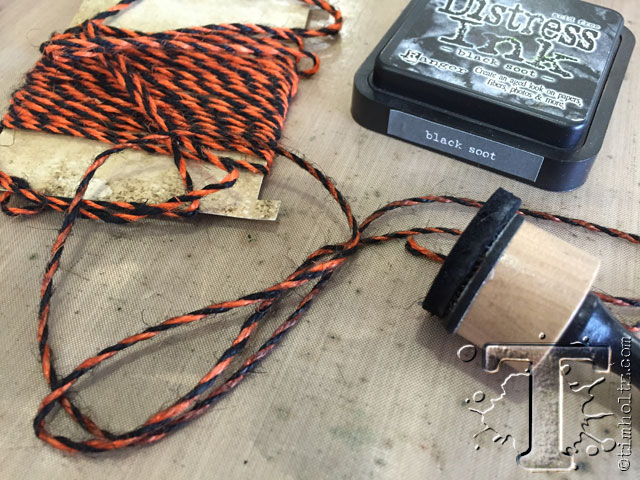 – ink jute string with distress ink.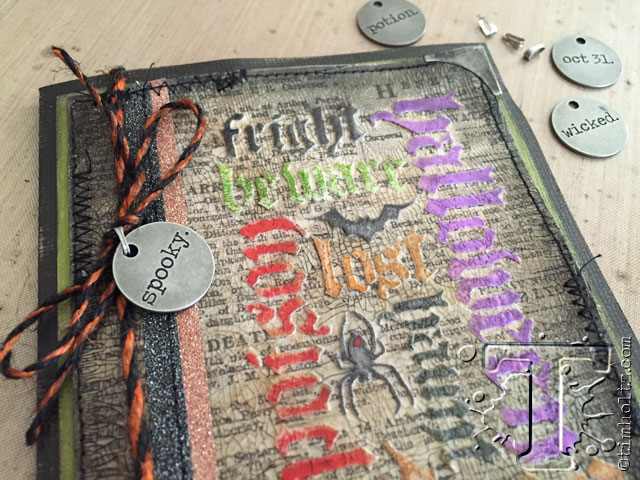 – the details: add mini corners with pliers, tie jute string around card and embellish with typed token using clip bail. love the colorful nostalgic grunge effect don't you?