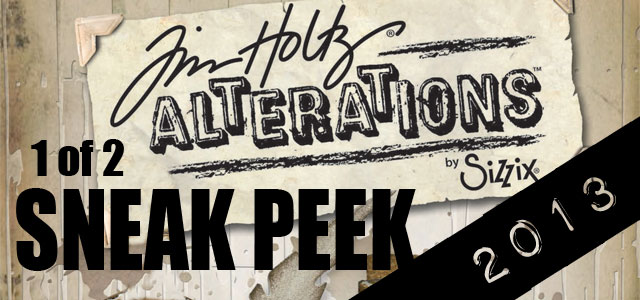 it's monday which means…well it means it's monday and the overload of the to-do list for the week begins.  it's the home stretch to get all of my samples made, instructions written, and final sample boards made for cha which is next week – how did that happen!  as i'm surrounded by all of the creative chaos, i'm still loving every minute of "show mode" i truly am.  today i'm really excited to kick off more sneak peeks with the first part of my sizzix alterations launch. this release will be shipping in august to give you plenty of time for your holiday creations.  i love fall and halloween, but as always many of these dies are versatile for projects year round (but more on that when i get to share project samples after the show).  hope you're inspired by the latest assortment…
starting with decorative strip dies which quite honestly i was amazed at the amount of detail these new decorative strip dies can cut from card stock and i think you will be too.
– bats & crossbones garland is great for adding tiny trims and details to your projects.
– iron gate will blow you away with it's ornate detail and perfectly cut pieces.
– cobwebs has been an instant favorite and used on lots of the show project samples since it's cut as a single piece….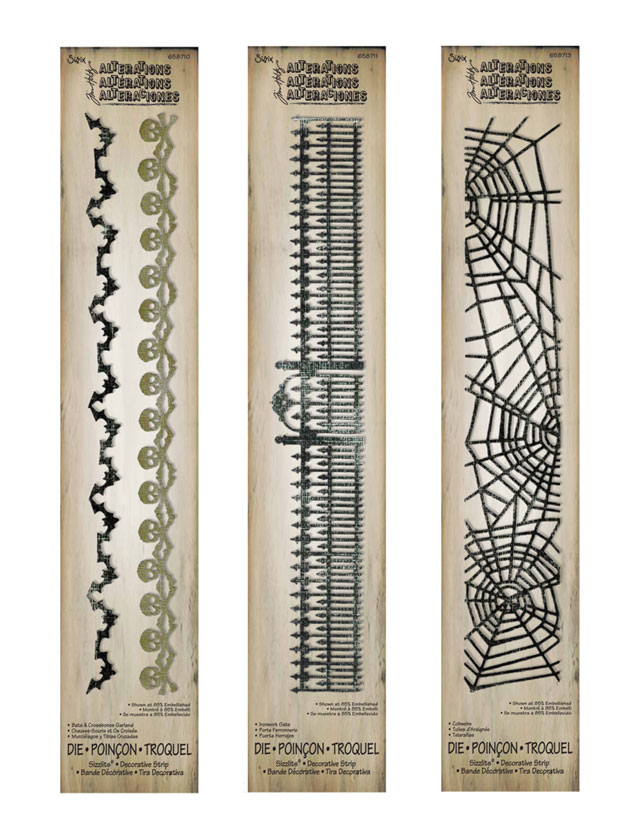 more decorative strip dies include:
– a new font "spooktacular" with it's pointed tips perfect for halloween
–  ribbon flags is a die that cuts individual tattered "flags" to create pennant garlands, or tiny flags and sized perfectly to fit all of the other decorative strip alphabet dies i've released – very versatile…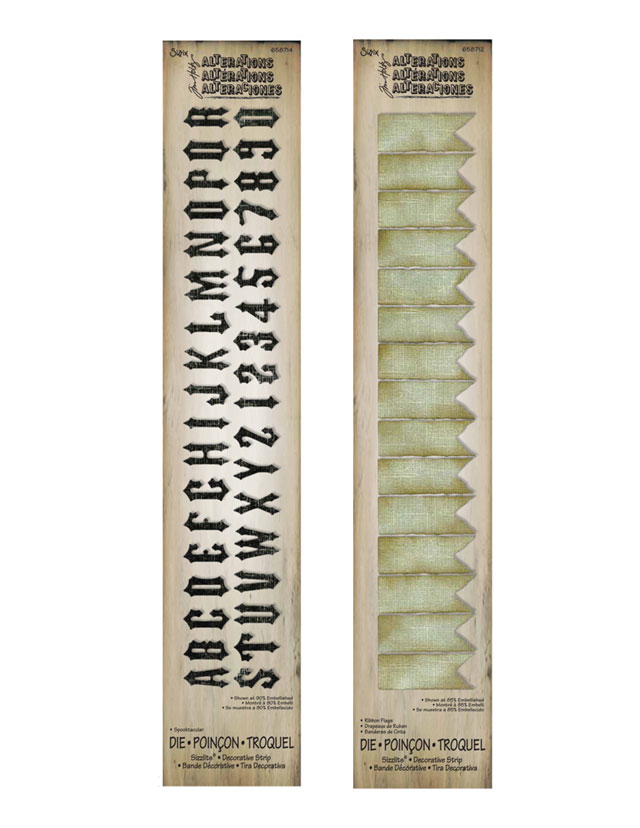 next up are the bigz steel rule dies. my favorite thing about steel rule dies are their ability to cut thicker materials including layers of cardstock, chipboard, grungeboard, fabric, foam, acetate sheets, cardboard boxes, burlap, and more.  better yet, are the amazingly designed details of these steel dies allowing for so many creative uses.
– apothecary bottles are so much fun to use since they include 3 bottles, 3 stoppers, and one label to mix and match to develop your own concoctions.
– writing desk set has a vintage ink bottle, 2 pen nibs, and a perfectly tattered and scored feather (oh i love that feather).
– crescent moon and stars is another favorite since it cuts all of those tiny stars and that classic faced moon.  whether you're using it for halloween, or even a nursery rhyme baby card it's wonderful.
– vintage wall clock is another fun die to use since all of the pieces individually cut to layer…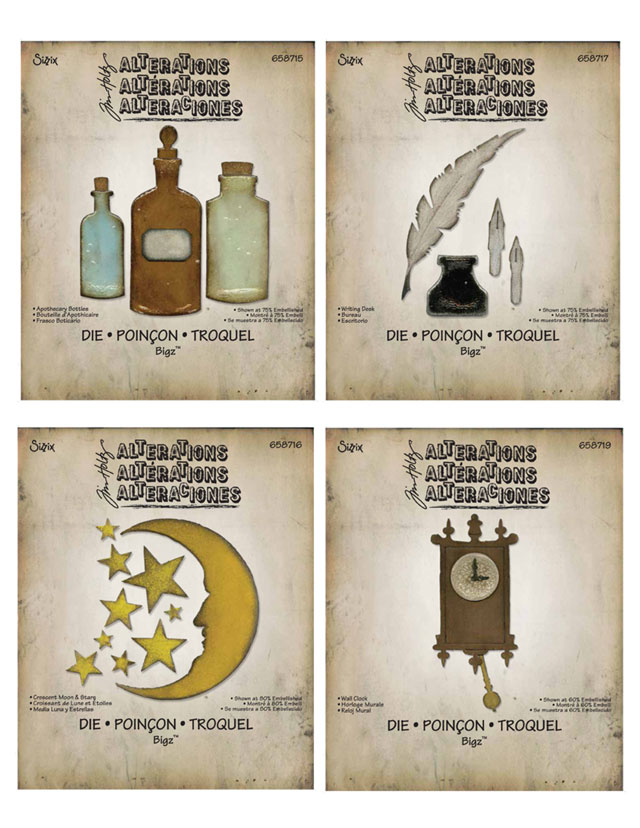 more bigz steel rule dies include:
– a classic hand mirror that can be cut from chipboard and layered with idea-ology mirrored, or cut clear acetate for a decorative magnifying glass.
– ornate frame is another one of those dies that is so detailed especially since it's steel rule.
– this next one is literally a 3D luminary that can be assembled and used with a battery tea light to create your own decorative elements.  the best part is every piece is die cut so you have the ability to customize each and every panel – really cool…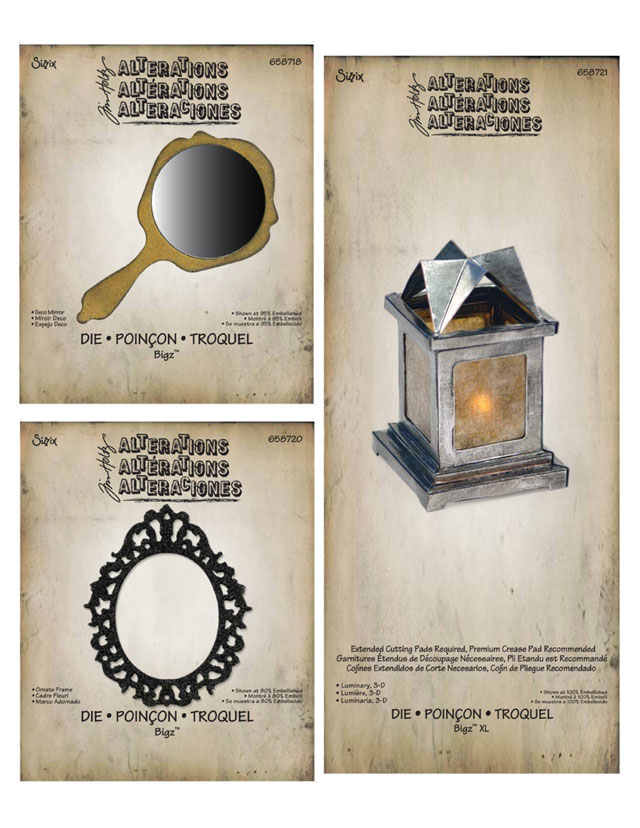 you know i love the mini movers & shapers, they are so fun to use.  since they are sized much smaller than their bigz counterparts, these mini movers can be used with any movers & shapers base die, or with the base tray.  since they are also steel rule, the mini apothecary bottles, mini feather and ink well, mini clock, mini mirror, mini moon, and even a funky mini owl (yes jennifer mcguire that one is for you!) are the perfect shapes to add to your cards, mini books, and smaller projects…
new texture fades were a must have for this collection as well and these new designs are really great for layering.
iron gate and starry night as well as the ink splats and wood planks are great additions for sure…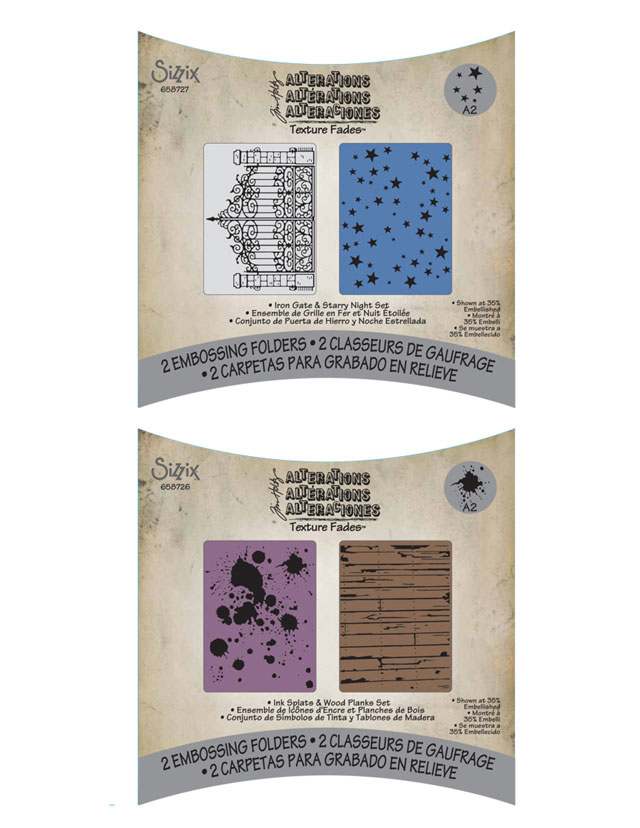 next up is a new addition to the alterations line that was requested by many of you that didn't have an eclips, but still wanted the ability to cut and layer my stamped images.  well thanks to the collaboration of sizzix and stampers anonymous, these new combo sets of stampers anonymous cling mounted rubber stamps and sizzix framelits dies allow you to stamp, die cut, and layer the images for dimensional paper craft projects using your sizzix vagabond or big shot machines.  i selected some of my favorite images including some blueprint sets and resized specifically for these sets to allow for multiple dies.  wait until you see these layered beauties – wow…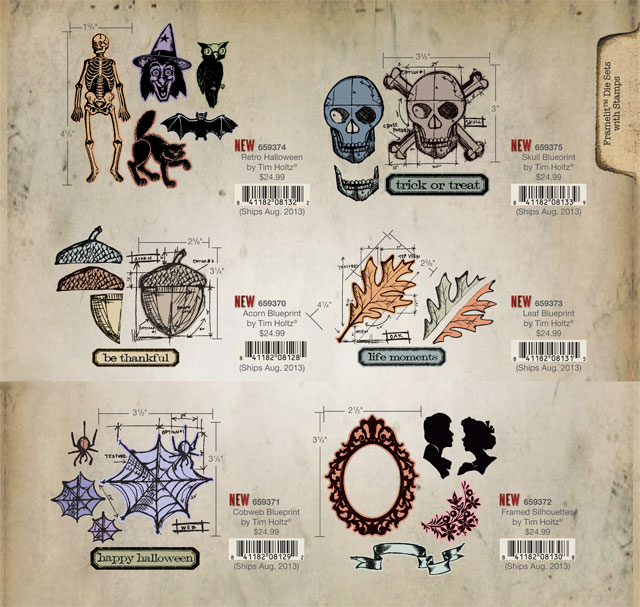 i hope your mind is already spinning with the ideas and possibilities for these new dies, embossing folders, and new stamp/die sets, mine sure is.  looking forward to sharing more sizzix alterations tomorrow – enjoy the rest of today…