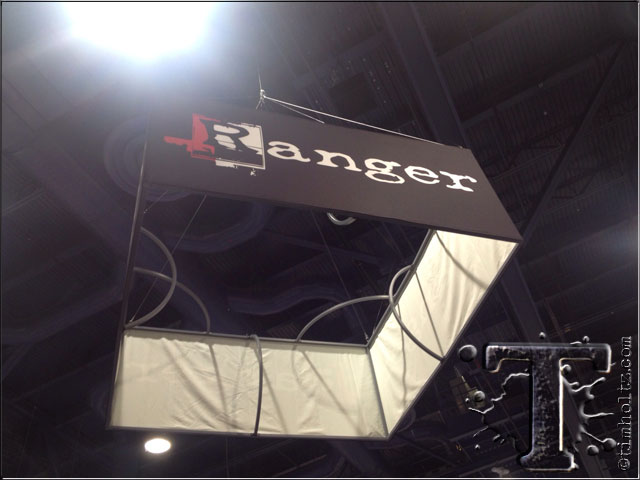 well today starts my week long recap of the cha summer show along with some of the wonderful booth projects and displays.  before i get started i first want to thank my business manager mario for all of the BTS (behind the scenes) work, shipping, and organization that he continues to do to allow me to do all of the "fun stuff".  next i want to thank my creative coordinator paula cheney who not only collaborates with me on all of the product designs we release, but also works her magic in the booth and coordinates with all of the project designers to get samples for the shows.  i honestly could not do what i do without these two amazing people who put up with me day after day – thanks guys…
of course i want to also that a number of people who shared their time and talents to make this show one of our most inspiring yet.  since i will be sharing many of their projects throughout the week, i've decided to list their blogs here in today's post, and ask that you take some time to check them out.  it's always so inspiring as a designer to see the products i launch come to life with other people's creative visions, i am truly in awe of the talent here:
– paula cheney
– richele christensen
– mou saha
– debi adams
– may flaum
– chelle fowler
– joy kennedy
– stephanie ackerman
– gentleman crafter
– paper phenomenon
– tammy tutterow
– dina wakley
– shelly hickox
– jan hobbins
– heather smith
– jack & cat curio
– catherine scanlon
i will start by saying the biggest buzz that i certainly felt at the show was the launch of ranger's mystery product not shared to anyone (including our distributors, retailers, etc.) prior to the opening morning of the show.  needless to say at 9am when the show floor opened there was literally a swarm of people that gathered at the ranger booth in anticipation of the product announcement which was a surprise to many…the new distress glitter!
distress glitter is available in 24 nostalgic colors of the distress palette and designed to mimic the sparkle of vintage mica.  it's unique twinkle certainly looks like glass glitter, or even actual mica, but it is neither.  however in true distress fashion it has some very cool properties which makes it a perfect addition to the distress collection of products.  check out this video from sara at craft test dummies as i demo the new distress glitter and see for yourself…
pretty cool huh?  well the display board showcasing the new distress glitter was equally impressive with the wonderful samples showing how the touch of a little vintage sparkle can really make a project complete with distress perfection.  i've also included some close up photos of several of these projects for your viewing inspiration…
even though the initial hype was focused on the new distress glitter, many people were excited to see the 12 new colors of distress markers and the new distress watercolor cardstock in action and i was happy to share.  check out another video from sara at craft test dummies as i share a few new coloring tips that i learned from my friend chelle fowler…
of course ranger launched several other products at the show including the introduction of our newest signature designer wendy vecchi with her new designer series archival ink colors (way to go wendy).  also new were products from vintaj, claudine hellmuth, new ranger surfaces, and of course new creations from dylusions –  for more photos from the show, check out the ranger blog on rangerink.com.  here's quick video from scrapbook.com featuring distress glitter and sharing some new dylusions products…
well we're off to a very creative start this week don't you think – so let the giveaways begin!
here's how the giveaways work… post a comment each day right here on the blog for your chance to win one of the many prize giveaways we gathered at the show.  we will randomly select 4 winners from each day and ALL winners will be announced this friday 8/2.  remember if you follow my blog via a feed or reader, it usually posts the following day so check the blog directly all week so you don't miss your chance to win some of the fun new stuff from the show.  i'll be back tomorrow sharing stampers anonymous – see you then…t!m