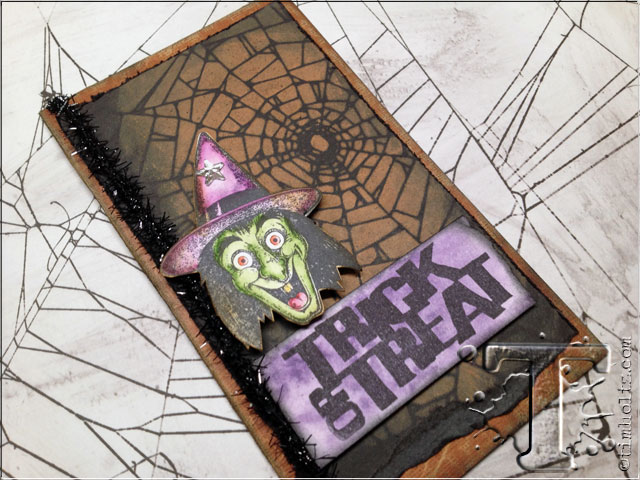 it's always a great day when i get to share something new with all of you.  today i'm happy to introduce a new layering stencil from stampers anonymous shipping today – "shatter".   this incredibly detailed stencil mimics the look of shattered glass, but also works great as a webbed background just in time for halloween projects.  check your local retailer to get your hands on one of these!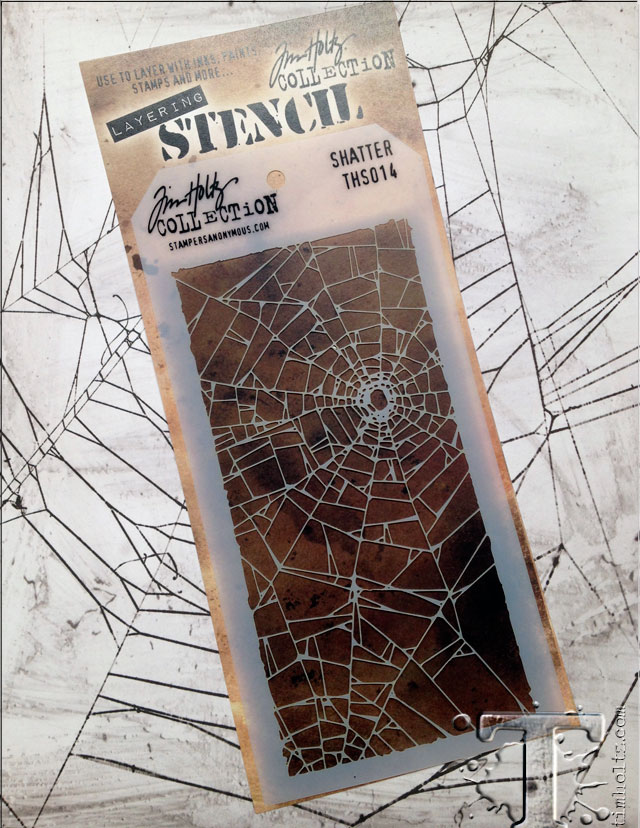 today i wanted to share a quick card tutorial using the new shatter layering stencil, and since layering stencils are the topic of today's creative chemistry lesson, i guess it's a bonus project for the students!  for more inspiration, check out these other great card tutorials from paula cheney and richele christensen.  i have a feeling this one will soon be an instant favorite of many…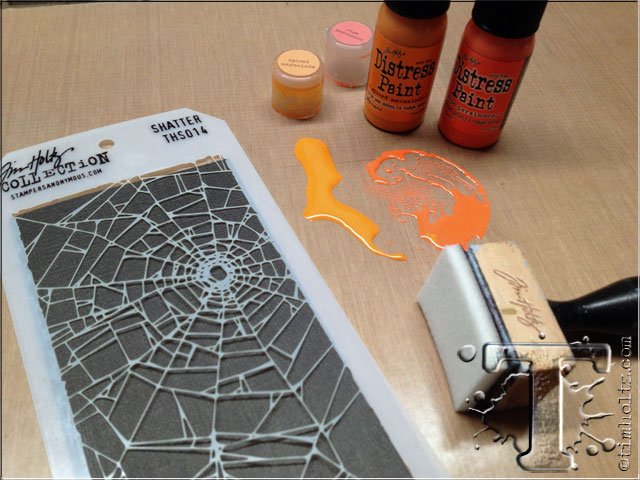 step 1: apply distress paints to craft sheet and place layering stencil over black tag or card stock.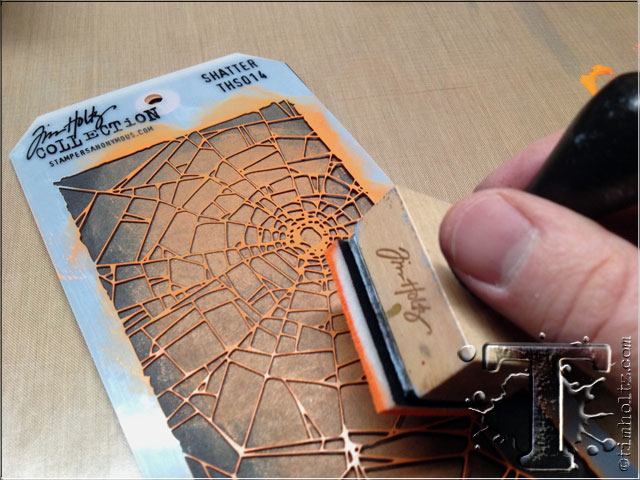 step 2: apply the distress paint over the layering stencil using an ink blending tool and foam.  this makes it easy to control the amount of paint applied over the stencil.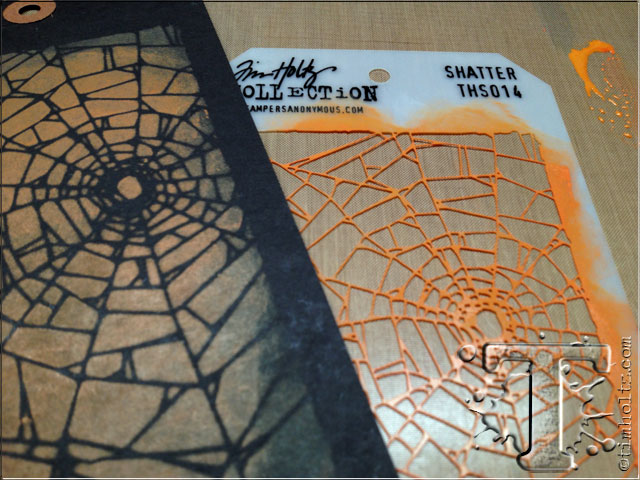 step 3: remove the layering stencil to reveal design – almost has an airbrushed effect.  be sure to clean the stencil while paint is still wet.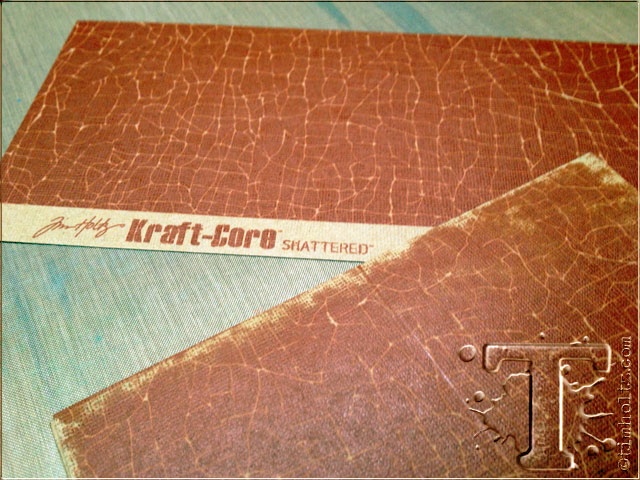 step 4: cut kraft core to desired size of card and sand edges with sanding grip.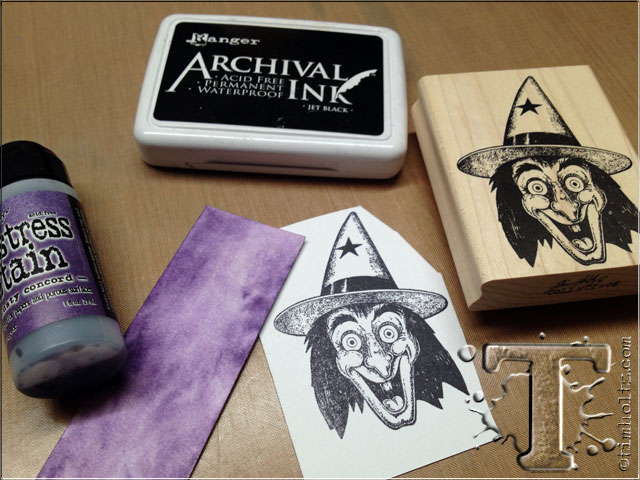 step 5: stamp witch on to distress watercolor cardstock with archival ink.  ink scrap of watercolor cardstock with distress stain, mist with water to blend, and dry with heat tool.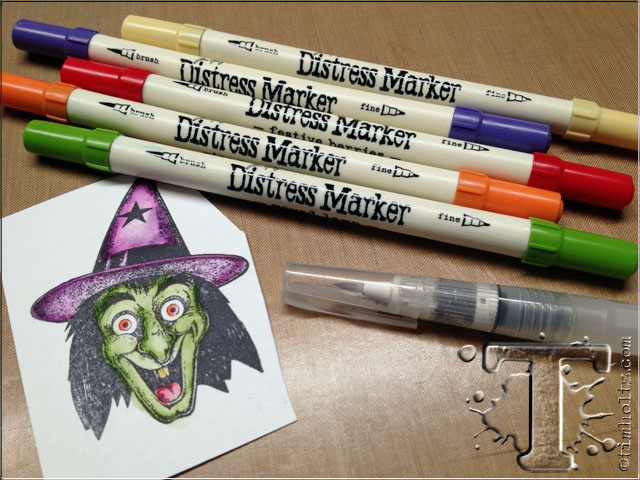 step 6: watercolor the image using distress markers and a detailer water brush.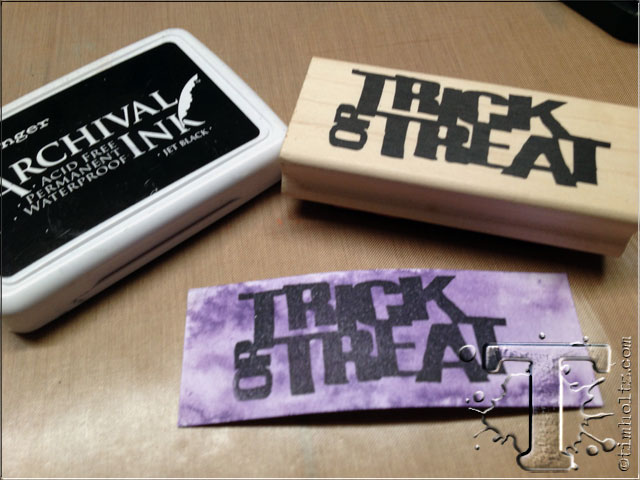 step 7: stamp text with jet black archival ink.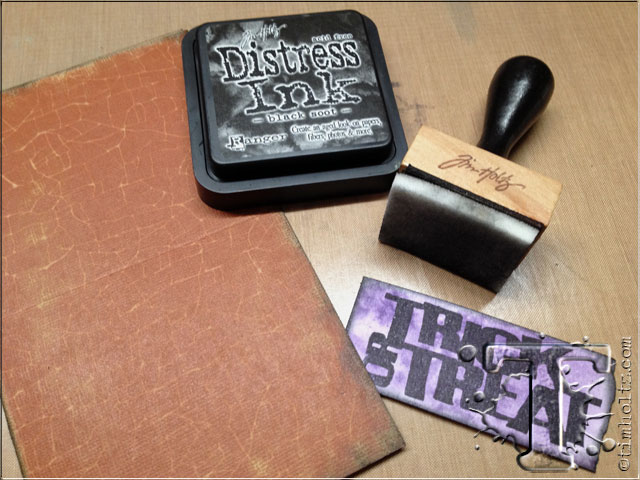 step 8: ink the edges of the text and background card with distress ink using blending tool.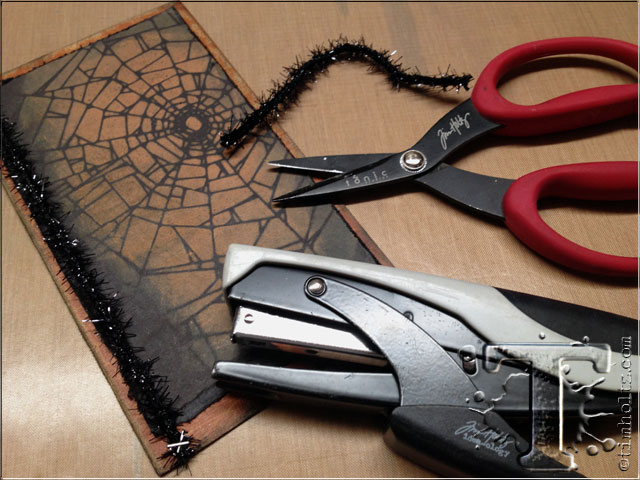 step 9: adhere stencil background to card and secure tinsel twine with tiny attacher.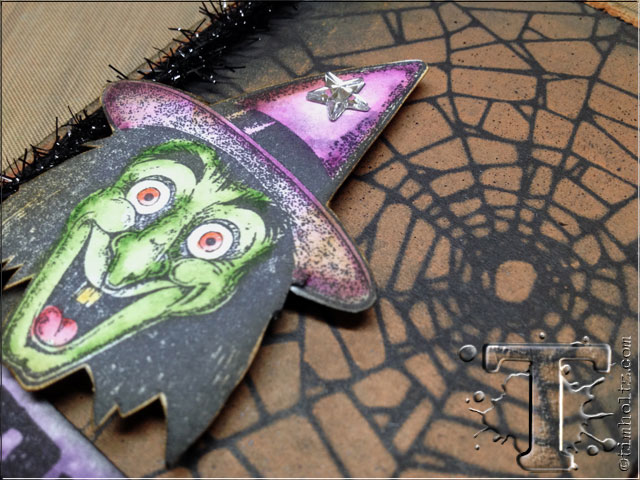 step 10: adhere text and witch with foam tape and embellish hat with small mirrored star.
see i told you shatter is a great design isn't it?  so how about winning one of your own?  just post a comment on the blog about your favorite use for layering stencils and a new shatter stencil could be yours.  winners will be announced on thursday 10/10 so good luck everyone and enjoy today…t!m