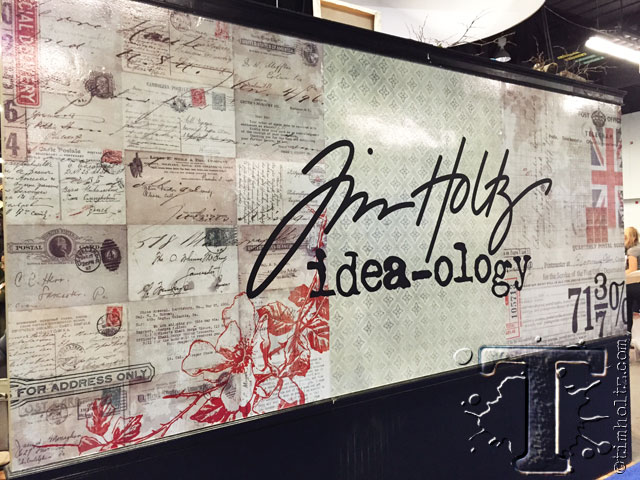 thanks for posting your comments and sharing what new idea-ology products you're most excited about – i agree it's difficult to choose.  if you see your name (and your comment) congrats you are the winners of a select assortment of the new idea-ology products.
please email mario@timholtz.com with your shipping info and we'll get your new idea-ology out to you.  be back tomorrow with an CHA2015 sizzix & stampers anonymous post and one more giveaway…t!m
LJP- First of all, who would NOT want to live in that booth?! I mean, come on, it's heaven. I just LOVE ideology! And I can't wait for all of the new product! Woohoo! Thanks for the opportunity to win. I love the new clip carousel! But my favorite is your paper. Love, love, love it. I surprise myself to write that considering my addiction to your metal products, but your paper is so fresh and it brings back warm family memories just looking at it. (My brother was in the navy for most of my life. Much of our communication was through written correspondence.) Thank you Tim for bringing those memories back to me. Oh the inspiration! Excuse me, but I must go create something. Thanks again!
Nancy- I do love the mini mason jars and little glass bottles. Love the vintage photos, the finding!! Oh I just love it all!! lol
Sandi Parrott- Love the new roses and dolls. Can't wait to get those and play with them. I'm also in love with the flip frame. How do you come up with these new ideas all the time? Love the vintage look to your booths. That's what attracted me to your products. Always wanting to craft when I see everything. Thanks tim!
barbarayaya- It 's too hard to choose! I love all Idea-Ology, the new photobooth ……so beautiful, i adore this! I really like everything, twine is so cool, new mini trophy is so cute, I can not continue!!!! At this time I wish you were here , at my home, with a big suitcase like Mary Poppins! And .. inside your suitcase ………. all the new Idea-ology! What do you say ?? you can do ?????? Excuse me for my horrible english and thanks for the chance! Fingers crossed! BArbarayaya
Candy- It is hard to pick just one, but the mini mason jars are so handy… every crafter has storage issues and these are perfect for so many things, and will look so nice lined up on a shelf. And will be loads of fun to decorate. Just a great idea.