Meet the Team…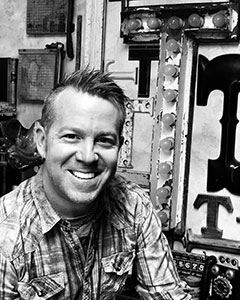 Tim Holtz
I have been a maker for many years, I enjoy the process of crafting things by hand in addition to the development + design of innovative products to create with. My love for eclectic vintage has inspired a career designing for various companies in the industry to create a signature brand of products including Ranger: Distress & Alcohol Ink, Advantus: idea-ology & Assemblage, Stampers Anonymous, Sizzix, Tonic Studios and Free Spirit: Eclectic Elements. This is your creative journey so get out there and explore the artful adventure. What you'll discover is wonderful, what you'll discover will be yourself.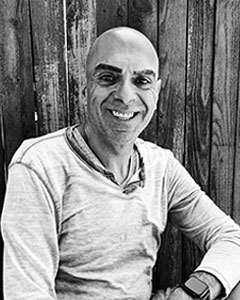 As Business Director for Tim Holtz my job is to keep everything running as smooth as possible. My 25 years in the restaurant business has certainly helped with that and the reason I consider cooking to be my craft. When it comes to logistics, shipping and anything else that needs to get figured out business wise I'm that guy. I enjoy sharing all of the goings-on around the studio along with the antics of our travels in my BTS (Behind the Scenes) posts on instagram. My daily task is keeping Tim on track, organized, and focused so I guess you could say I'm responsible for everything, but in charge of nothing!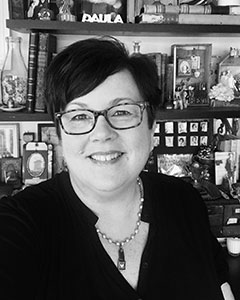 I am the Creative Coordinator for Tim Holtz Brands since 2012, a dream job if there ever was one. I have the opportunity to work with Tim on the product design side of the industry and with makers who create projects for the brands. My passion still remains in teaching, whether in person or on my blog, "One Lucky Day" I have been a "maker" all my life. Sewing, stamping, paper arts, I love it all. I am a native of California's central coast where I live with my husband Jay. I also love to travel to new places looking for old junk, beautiful architecture, and inspirational artwork and am willing to pack a bag at a moment's notice.
As Content Curator for Tim Holtz Brands I am always gathering ideas, techniques and inspiration to share. Growing up in a home of makers, crafters and collectors, I've always had a love of all things vintage and collecting trinkets for as long as I can remember. I'm a girl who's always loved to get her hands dirty, from playing with art supplies to digging through junk bins. My blog "Tattered Nest Designs" is where I connect with makers from around the world. Born and raised in Ohio, I reside with my husband Eric, son Zach, and mini dachshund Cooper and enjoy the comforts of small town living.