Meet the Team…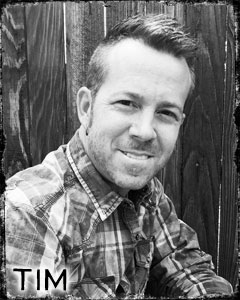 Tim Holtz
As a crafter for many years, I enjoy the creative process of making things as well as play an integral part in the development and design of cutting edge products. I've been fortunate to have teamed up with various companies to create a signature line of products including Ranger (Distress & Alcohol Ink), Advantus (idea-ology & Assemblage), Stampers Anonymous, Sizzix, Tonic Studios, and Free Spirit Fabrics (Eclectic Elements) to bring unique products to the market. I enjoy traveling worldwide to educate and share techniques, project ideas, and inspiration for the creative journey.
"In a world where the moments of our lives can be captured and created in art of the everyday, it's important it reflects our own unique personality. Finding just the right objects, accents, and tools to use are most important. Whatever your artistic vision is, exploring the imaginative is a chance for our creativity to escape understanding. Remember life isn't about finding yourself – life is about creating yourself…"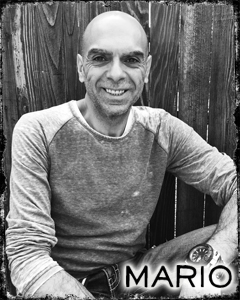 I'm always saying "I'm not a crafter" but I really enjoy this creative industry. As Logistics Director for Tim Holtz my job is to keep everything running as smooth as possible, and my 25 years in the restaurant business has certainly helped with that. I guess you could say I'm responsible for everything, in charge of nothing! When it comes to packing class kits, shipping, and anything else that needs to get figured out business wise, I'm the guy. I also like to capture the day to day goings on around the studio and our travels to share with all of you in my BTS (Behind the Scenes) posts on social media. (follow me on instagram)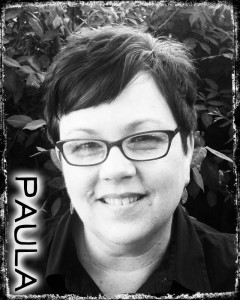 I have been a "maker" all my life. Sewing, stamping, paper arts, I love it all. Creating and teaching is still a passion for me whether it is in the classroom or on my blog, One Lucky Day, where I regularly share technique tutorials, DIY projects, and my junking adventures. On a personal note, I live on the Central Coast of California with my husband, Jay. I love to travel to new places to look for old junk and am willing to pack a bag at a moment's notice. On an ordinary day you can find me working away in my craft room with the windows wide open and music playing in the background. It's a wonderful life. (visit my blog)
I am the Creative Coordinator for Tim Holtz Brands, a dream job if there ever was one. I have the opportunity to work with Tim, contribute to his brands, teach with his products and work with designers that create samples for the brands.