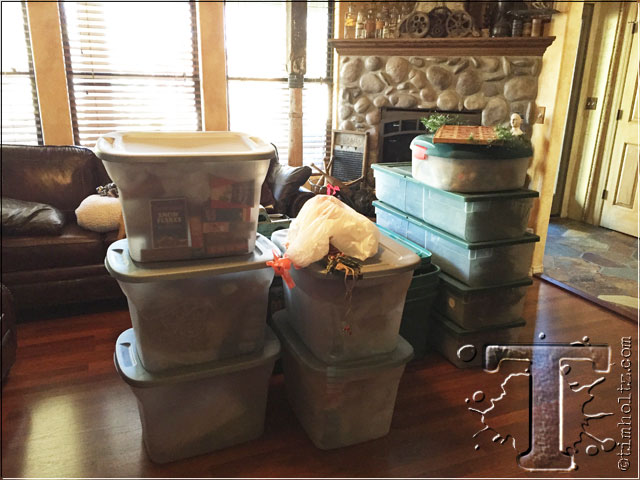 hey everyone – i hope you're enjoying your holiday weekend.  it's been a fun, relaxing time spent at home enjoying some beautiful arizona sunshine (i know, lucky right?).  we all have traditions we like to embrace, especially around the holidays.  like many, one of mine is to start decorating the house for christmas the day after thanksgiving.  this is a perfect day to be home with holiday tunes playing, and enjoy the day transforming the everyday, into a winter wonderland.  i really love this time of year and being immersed in the festivities as long as possible.  that being said, my other tradition is to take it all down the day after christmas (it's a give and take right?).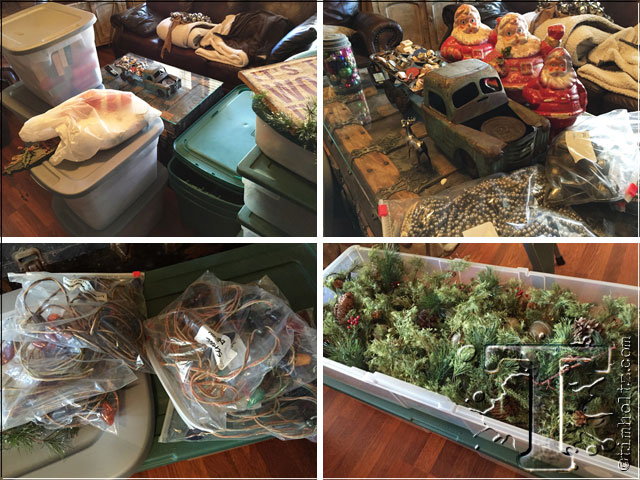 i don't know about you, but i seem to forget each year how much stuff i've acquired, and find myself wondering "where am i going to put all this stuff?".  nevertheless i start unpacking everything, organizing it into piles of garlands, lights, vintage items, beads, etc. and just get to work.
the lighted garlands go up first, and finger's crossed that all of the lights still work – let's just say this year was a good year.  i'm sure many of you know about my love for all things vintage, and holiday decor is no exception.  the base of the fireplace is where most of my vintage christmas boxes are displayed.  each year it seems a few new pieces make there way up there – gotta love that.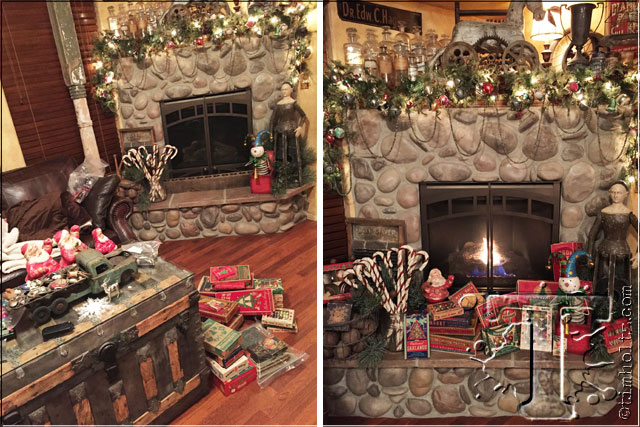 another thing i've been collecting for years are vintage mica snow boxes and mercury glass ornaments.  i love the nostalgic graphics and typography of these boxes and the best part, they are all still filled with original vintage mica!
as the holiday decorating continues, i just make my way around the house creating small festive vignettes adorned with icy pine branches (thank you hobby lobby), more christmas elements, and a scattering of vintage glass ornaments.  i like the idea of adding a festive touch to what's already there and not having to change everything out to 100% christmas.
finally we add a touch of winter to the outside with acrylic snowflakes and icicle branches above the windows,  pine garlands and antique sleigh bells on a vintage sled, and my favorite – this old shopping cart filled with ornaments.
so there you have it, a little tour to put you in the holiday spirit!  i hope you take time to enjoy the holiday season and remember to surround yourself with things that remind you of this magical christmastime – let the holiday season begin…t!m