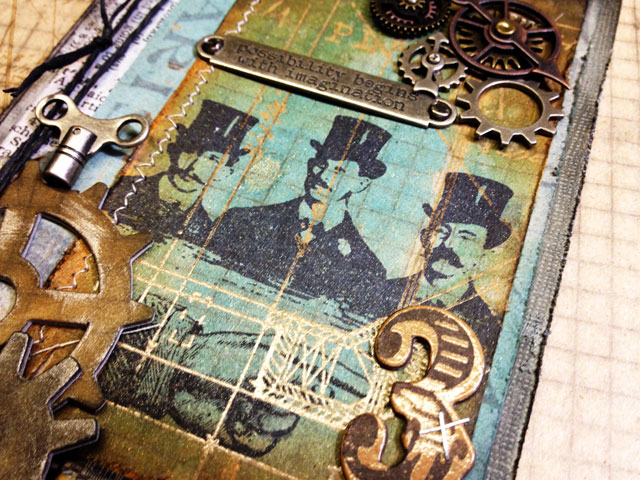 hi bloggers!  hope you had a great weekend.  spent time in the studio working away on several videos and projects to share on the blog in the next few weeks.  today i'll start off with a video featuring techniques and ideas for using my kraft resist paper from idea-ology as well as introducing you to the new seasonal kraft resist paper stash (shipping this week).  heck, i was even inspired by this video to make a steampunk card with the samples i was working on – hope you get inspired too…
so how about an exciting giveaway???
i'm giving away 3 of the new seasonal kraft resist paper stash to three lucky bloggers who simply post a comment on the blog.  winners will be chosen at random and announced on friday and we'll ship your prize out right away so you'll get your hands on the new seasonal kraft resist paper stash before anyone else…how's that for exciting?
tomorrow we're off to teach at the queen's ink in maryland with 4 classes and 400 students for a couple of jam packed days of creative fun.  if you want to share in the journey, follow me on twitter , and also mario on twitter for all of the behind the scenes – can't wait…t!m
*be sure to check your local stores for these supplies or you can
click the links below to purchase online…
(SSS=simon says stamp / IE=inspiration emporium)
GREAT NEWS! both of these online stores are offering a discount of 10% off your purchase – use the following codes with your order:
(SSS code: journey / IE code: timtime)
UPDATE: i just found out that both of these online stores have the halloween and the christmas kraft resist paper stashes from last year that were discontinued and no longer available – get them while they still have any left!