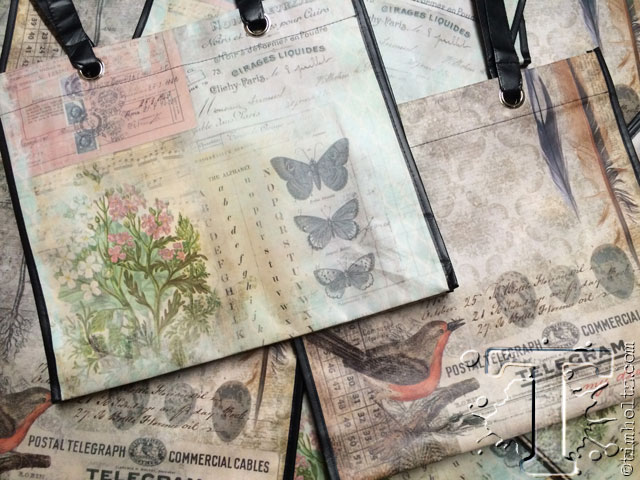 thanks for posting your comments on the blog.  i'm so happy you've enjoyed the cha2014 recap posts.  it's always great to be able to share a glimpse into all that goes into one of these shows, as well as the amazing projects displayed.  congrats to the following winners of a new idea-ology bag from the cha show.  if you see your name (and it's your comment), please email mario@timholtz.com to claim your prize – thanks again…t!m
1. Karen M: All of the samples are amazing! You have the most talented people creating for you. I wish I had just half of their creativity!! Thanks for all the recaps & video's. Very inspiring!! Thank you for blogging these recaps. It makes you feel like you are part of CHA without being there. Tim & Mario & the whole T!m Team–you rock the our creative world!!
2. hey jude: tim, your new products are jaw-dropping wonderful!!! you seem to hit the mark each time with things that will inspire our creativity—it's like you can actually read our minds and design just what we are looking for! i need to win the lottery (or darn it, get a job) so that i can buy EVERYTHING from the new releases. I LOVE THE NEW LETTERPRESS letters, and can't wait to get my hands on them. thank you, thank you, thank you, for being our guide on this artistic journey called life.
3. Cathy Osborne: Amazing – the videos have my head a buzzing with ideas. Love all the new fades, shadow presses, and the dies. So fun. Thank you for your creative brain.
4. Kathleen Spaeth: Wow! So much designing, preparing, building, and crafting goes into CHA. It is truly amazing and mind-blowing. Tim, and Mario, you must be exhausted, excited, amazed, and so proud? I know that I am just reading the Recaps. I can't wait to see the new products in my local paper-crafting store, this gives me something to look forward to while coping with this cold and snowy winter. Bravo!
5. Konnie Wren: Your booth is always amazing. I love everything about it. I keep searching and searching for my name in the list of winners, but sadly I cannot find it. Hope to see my name this time. Have an awesome day…of course, how could you not have an awesome day getting to use any of these products that you want. It must be heaven!
6. debi boring: I'm overwhelmed with all the eye candy!!! It certainly does take a village to fill your booths lol. Such amazing talented artists you surround yourself with, not to mention the yummy product! Thanks as always, for your inspiration and sharing your (and the other artists) talent with the world!
7. Lin Sanchez: How do you maintain that pace?!?! I'm exhausted just reading about it. I love that you give everyone so much credit for all that it takes to make all that happen. You're a good man. I hope you get some well deserved R & R!!!
8. Barbara Greve: I love your posts! It's so wonderful with Mario's BTS posts and all your videos and recaps here on the blog…it's just like being there with you! The work that you all do is amazing; thanks so much for sharing with us and inspiring us!
9. marchelle: I love Nature and I have always been excited with all your new releases but this years are OVER THE TOP….and probably my most favorite ever, which is bad..LOL…because I'll probably spend 3 times as much as normal. Thanks for sharing all the wonderful detailed videos at CHA… All of you just out did yourselves and put smiles on all of us.
10. susan pacitto: Your exceptional ideas have fed the minds and imaginations of those of us who have been always if not newly inspired by anything old. Since childhood I kept every ticket, wrapper, notecard, label, clipping or trinket that enchanted me for reasons I did not understand. Then one day the word "nostalgia" meant everything to me. Old rusty hardware, tintypes, watches, rubber & metal stampings, letterpress characters and ephemera or all kinds joined my collection of beads, buttons and findings. I've since been a graphic designer, a novelty, an eyeglass and a jewelry designer. And these weren't hobbies. But no one has inspired me the way Tim Holtz and his neverending creations and enthusiasm bring it all together for me. Even though I discovered you several years back, I think I will soon be able to refer to myself a mixed-media artist! Thank you so much, Tim and your crew!
11. Ann: You guys are over the top! What fun creativity from another amazing show. Thanks to you and your team, Tim, for all your hard work–the booths and samples are incredible!! And a big thanks to Mario for nabbing some bags to give away. Please toss one this way!! : )
12. Kathleen Lundman: Once again you and your team of experts have gone way over the top with your booth and so many new products! Congrats on your Journey! Thank you for offering us at home a chance to win something here too. I certainly have enjoyed watching the videos and checking out the work that so many have done for you. I sort of felt like I was standing right next to you, there at CHA! You all have made this such a wonderful experience for everyone! Thanks again.