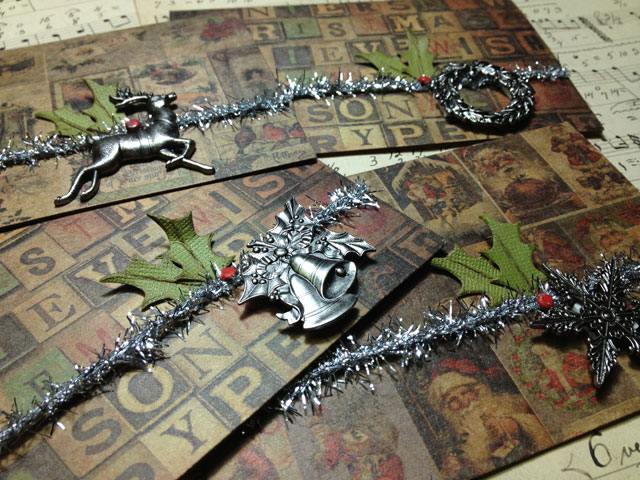 well bloggers it's hard to believe that december is only days away, and with that comes the rush of the holiday season.  we decided to get christmas cards made earlier than ever this year so i wanted to share a quick how-to in case some of you are looking for a little inspiration yourself.  we started out by using my christmas card tin from district market.  i love these since they are printed kraft card weight stock, and come with kraft envelopes.  the imagery is pure vintage, and the fact that they are blank inside is perfect for writing notes and of course stamping.  they come in a great reusable hinged window tin and all for about $14.99 (that's just over a buck a card).  i've found lots of uses for these cards since i've designed a variety of style other than christmas, but 'tis the season so here's how we accented the cards…
supplies: district market cards (merriment); distress ink pad/walnut stain; ink blending tool; red paint dabber; red archival ink pad; tinsel twine/silver; christmas adornments; long fasteners; kraft core core'dinations; mini holly die; tiny attacher; christmas silhouette stamp; craft pick; scissors; pop-it foam tape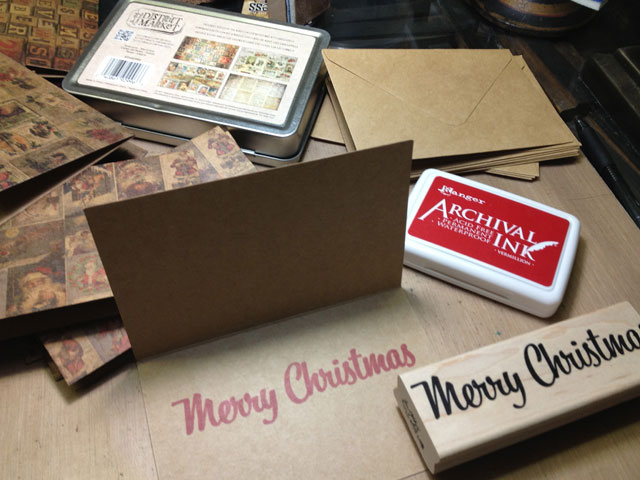 step 1: begin by stamping a saying inside the blank cards.  i prefer to use a permanent ink for this stamping so i chose archival ink.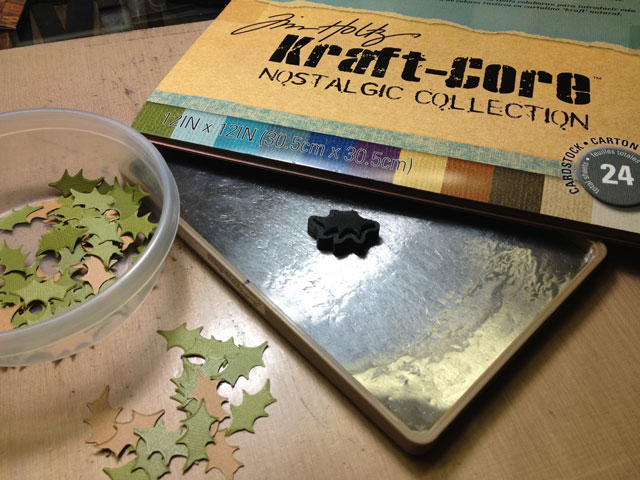 step 2: die cut several mini holly leaves using kraft core.  the best part is you can cut up to 5 layers of this cardstock with a steel rule die like this – what a time saver…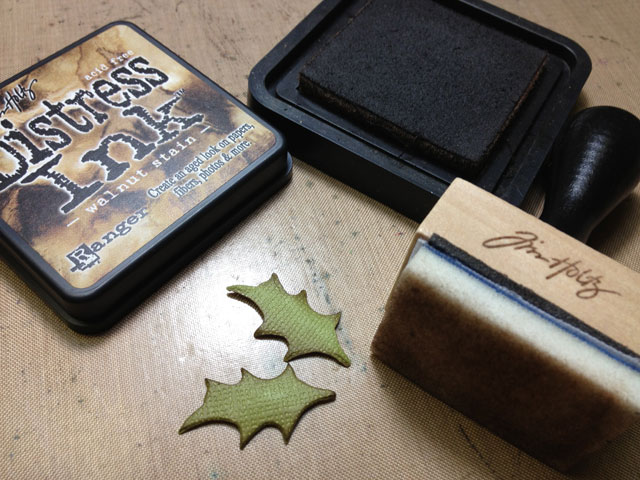 step 3: quickly ink the edges of the holly using distress ink and an ink blending tool.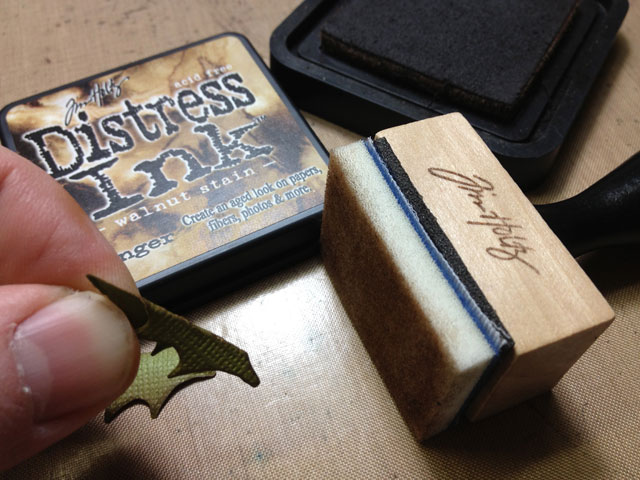 step 4: fold the leaf lengthwise and ink the fold using the ink blending tool and distress.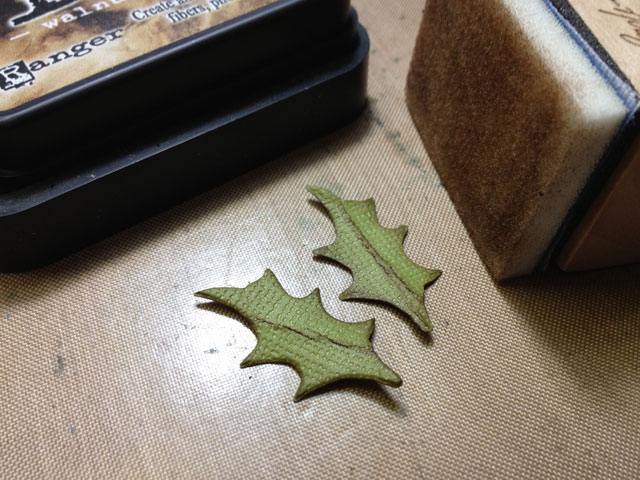 step 5: open is back up flat and you've created a leaf vein.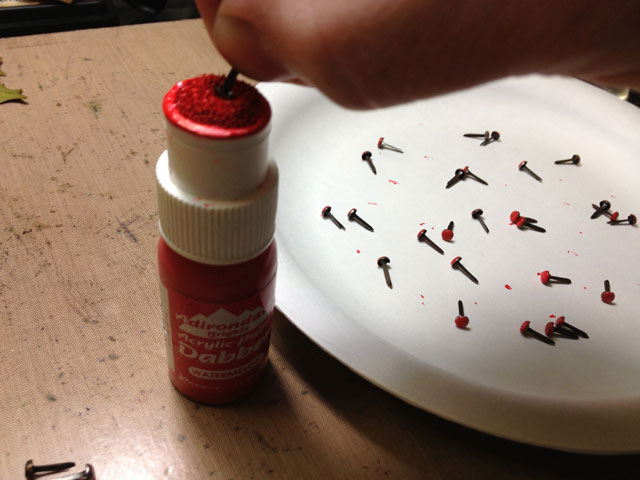 step 6: using a paint dabber, simply dab the tops of some long fasteners with red paint – let dry.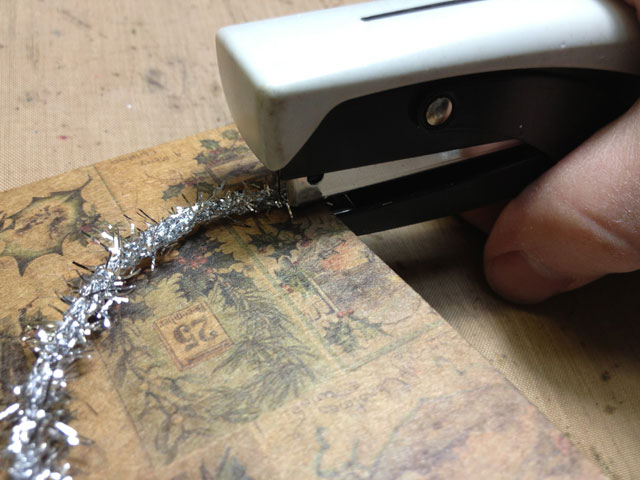 step 7: secure a piece of tinsel twine across the bottom half of the card using a tiny attacher.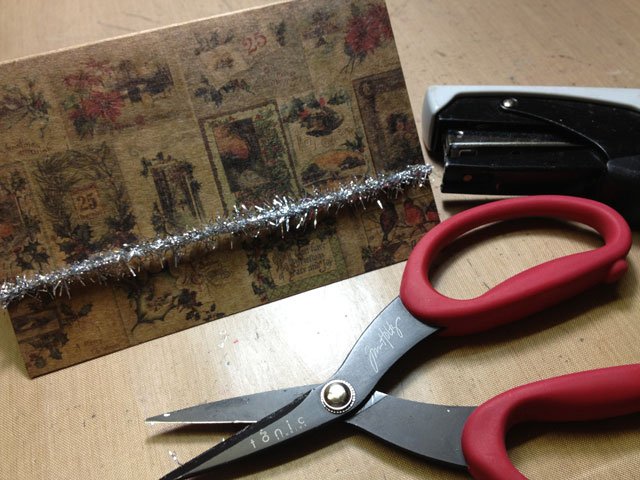 step 8: secure the other end as well and trim excess with scissors.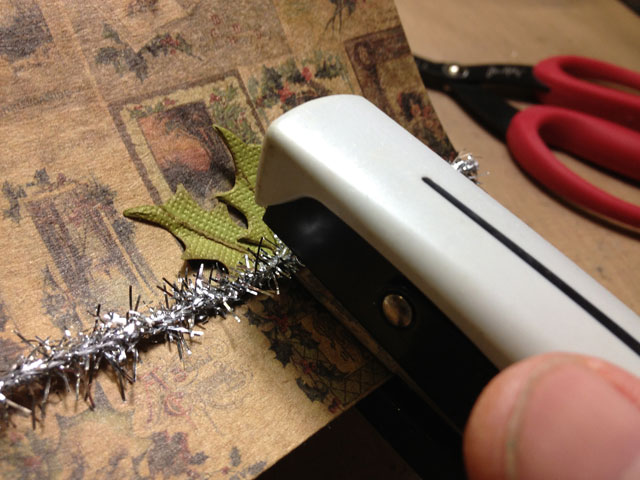 step 9: insert two holly leaves under the tinsel and secure them with the tiny attacher.  (this is the perfect tool for things like this since the staples are so small you don't ever see them)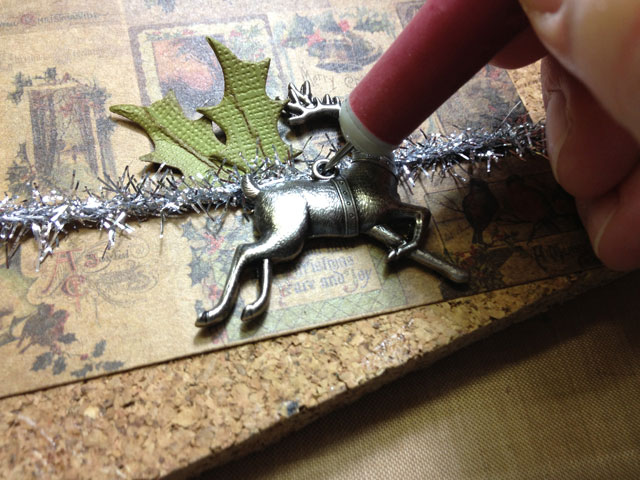 step 10: pierce a hole through the front of the card only using a craft pick – i prefer to pierce the hole close to the holly leaves.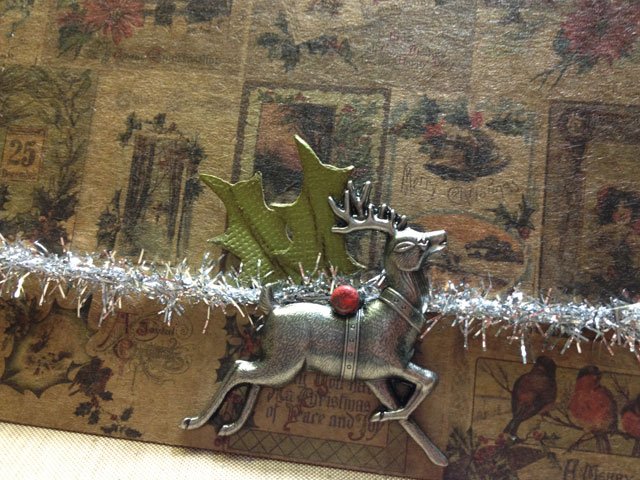 step 11: insert the painted brad . (note: if you're attaching a charm with a loop, use this brad to do so.)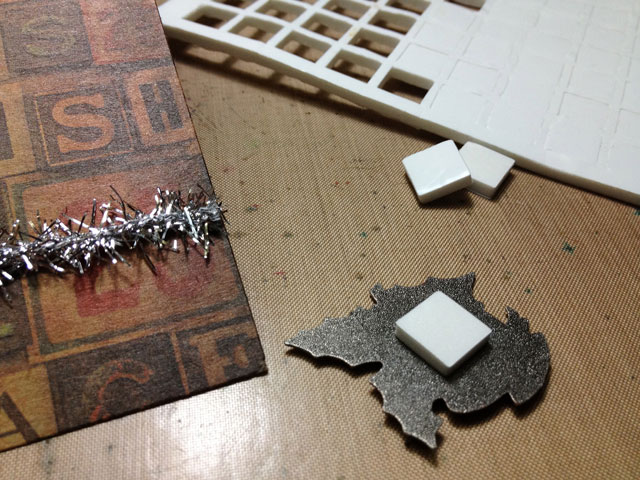 step 12: for other charms simply adhere them with foam tape.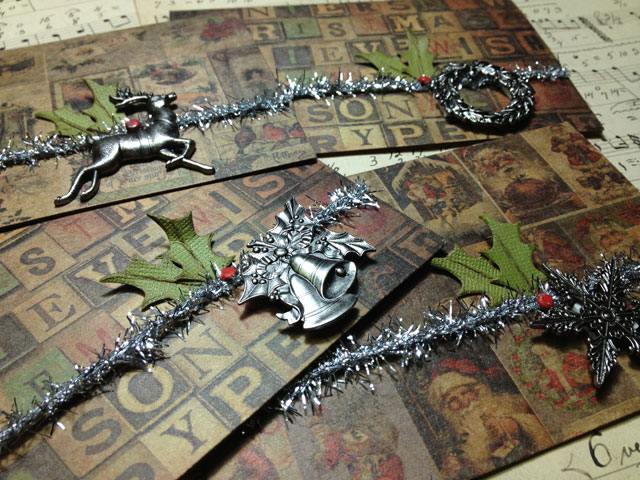 there you have it – stylish custom holiday cards in no time at all.  you can do all of the above steps "assembly style" and you'll be amazed at how many card you can create in a single sitting.  hope this at least gives you some ideas to make creative cards even if you think you don't have the time to do something 100% hand made.  after all, it's the thought that counts isn't it…t!m