hi bloggers… well another cha show has come and gone.  although the foot traffic at the show was a bit quiet, it was still great to see many familiar faces and share in the excitement of some great new products making there way into stores for the holiday season.  of course there is so much hard work from everyone that goes into a trade show like this, lots of planning, prep, and i have to say it's very rewarding to see it all come together.  just a huge thanks to mario, paula, and debbie ("team tim") for sharing their talents – the booths never looked better, simply over the top amazing!  my thanks to the companies i design for (ranger, idea-ology, sizzix, stampers anonymous, coredinations, and tonic) for doing their part to represent the products and allow me to express my creative vision the way i want to share it.  thanks to the talented designers for making projects and truly inspiring me with their ability to create incredible projects: stephanie ackerman, kaz hall, joy kennedy , debi adams, and kathy files (be sure to check out their blogs and the photos below).  i also want to sincerely thank the retailers and most importantly all of you for allowing this journey to even be possible.  not a day goes by where i don't realize and appreciate how truly lucky i am to be able to live my creative dream and truly "enjoy the journey"…t!m
here are some of my personal highlights from the show: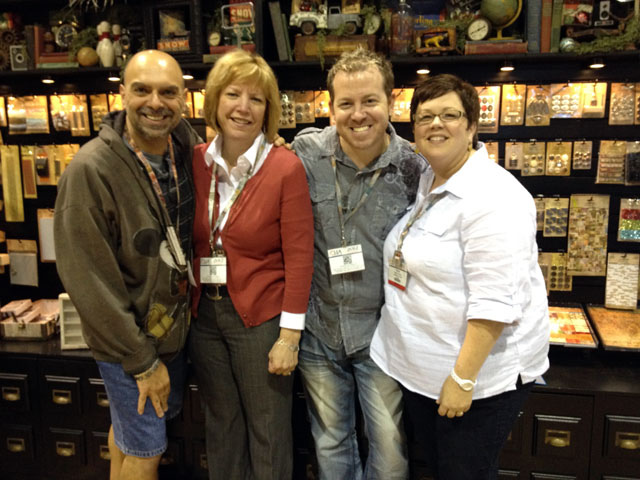 the crew aka "team tim" (mario, debbie, me, and paula)…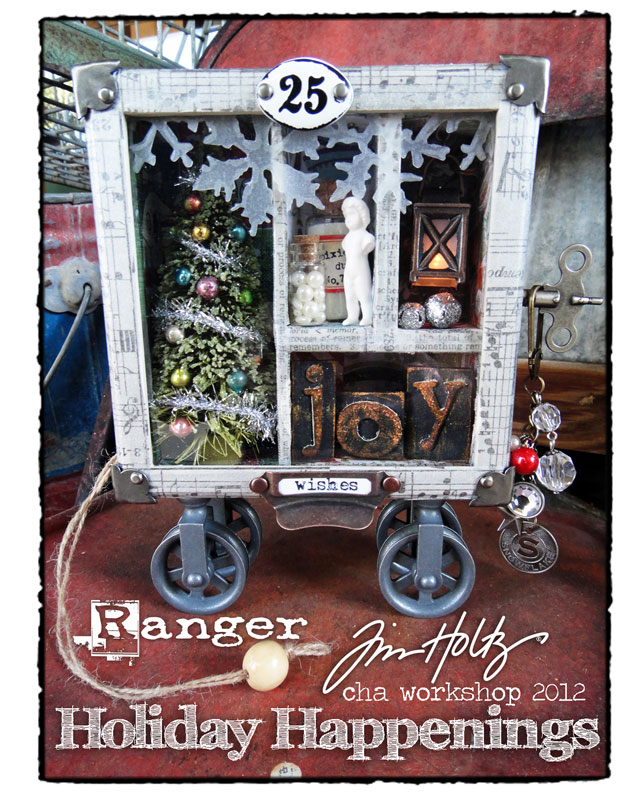 here's the holiday configurations workshop i taught to 100 students at the show.  complete with the new woodlands, tinsel twine, mini lantern, frosted film, new distress metallic stains, and rock candy distress stickles, it was a serious festive overload – i loved it….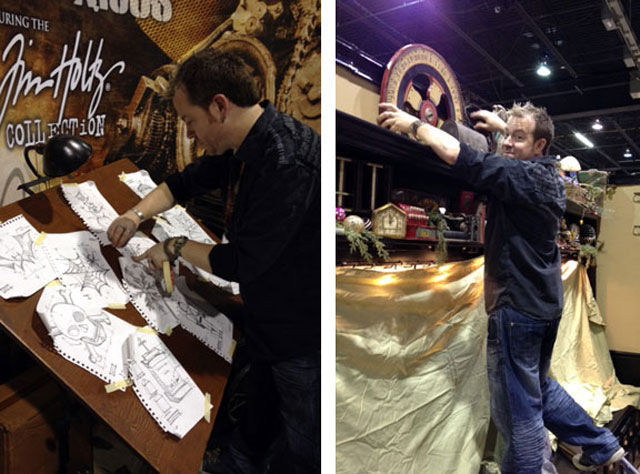 displaying the original blueprint sketches from mario rossi III and setting props in idea-ology…
excited to announce the new FREE "tim holtz" app available in the app store on itunes…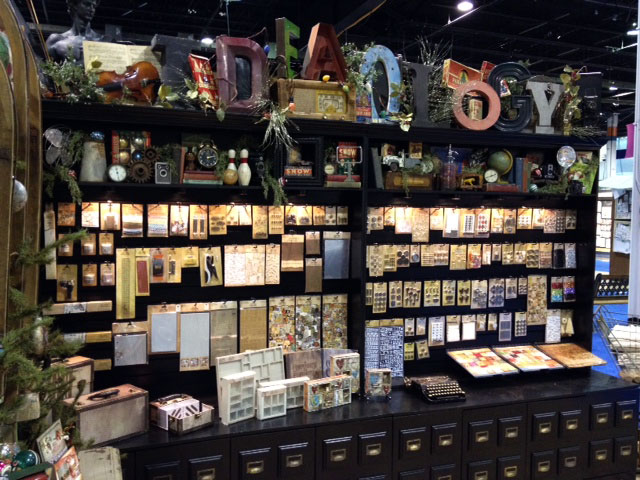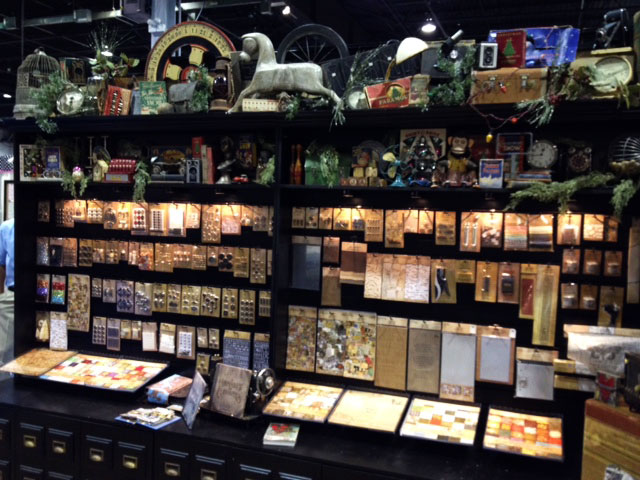 the finished idea-ology booth…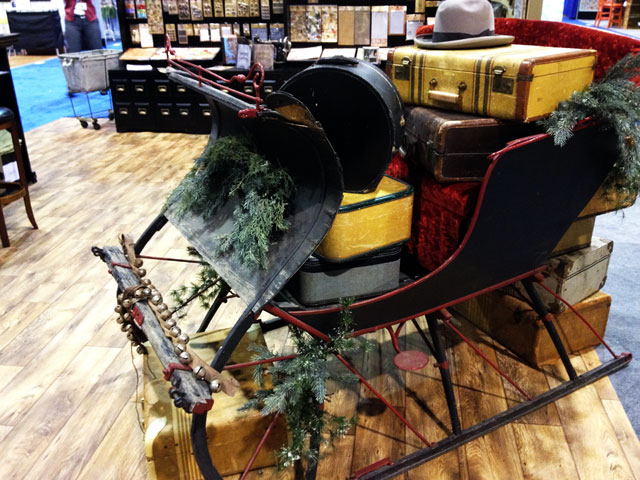 check out this cool sleigh i found for my idea-ology booth on ebay – loved it…
demoing at the ranger booth showing the new distress products…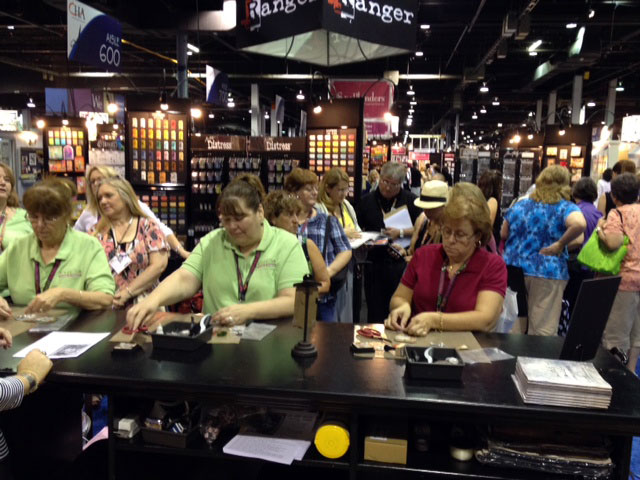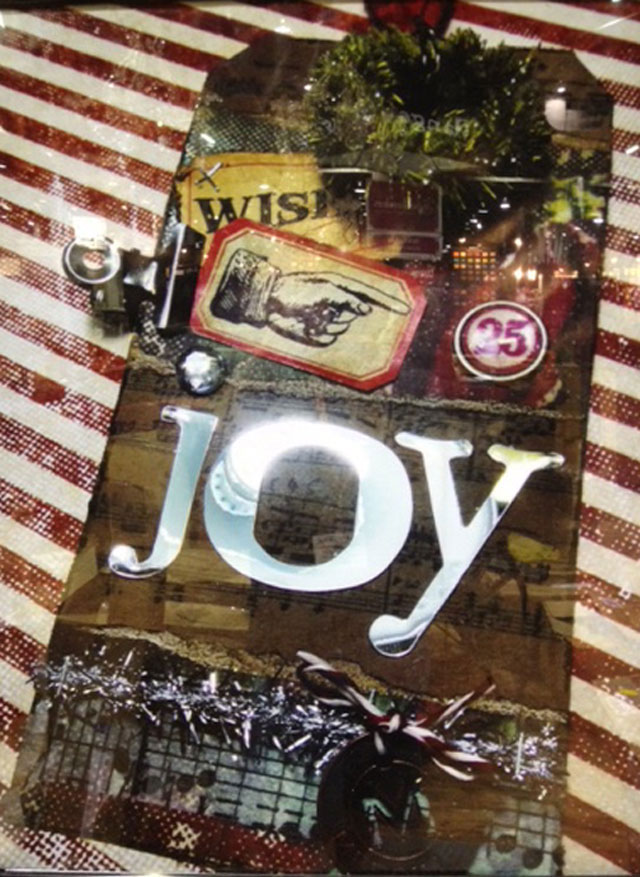 the continuous crowds at the make & take to create this festive joy tag using lots of new idea-ology…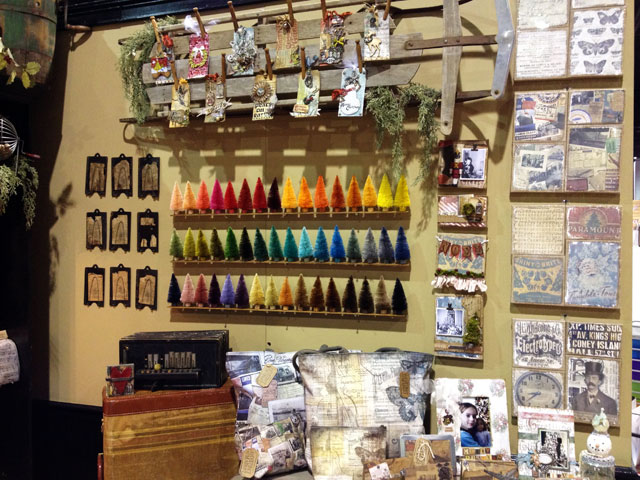 the most popular display in the booth – the custom distressed "woodlands" trees (great job mario) with project samples…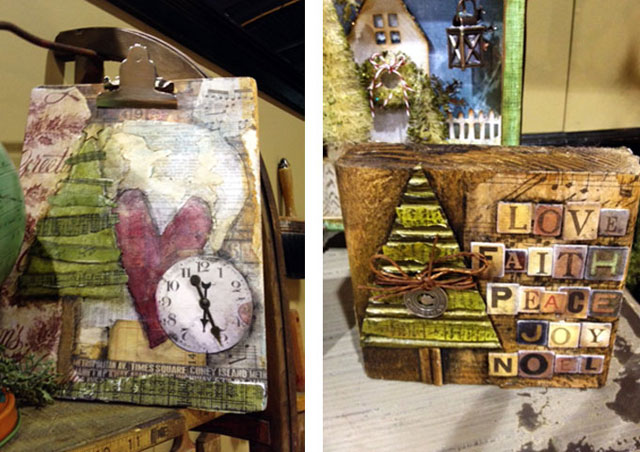 a great collection of projects from stephanie ackerman – love her look and style…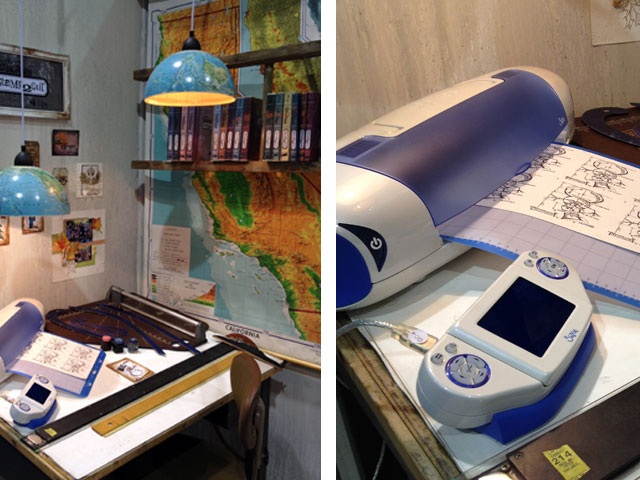 the stamp2cut display in the sizzix booth, i want this to be in my studio…*booth built and propped by the talents from sizzix marty & debi – thanks guys!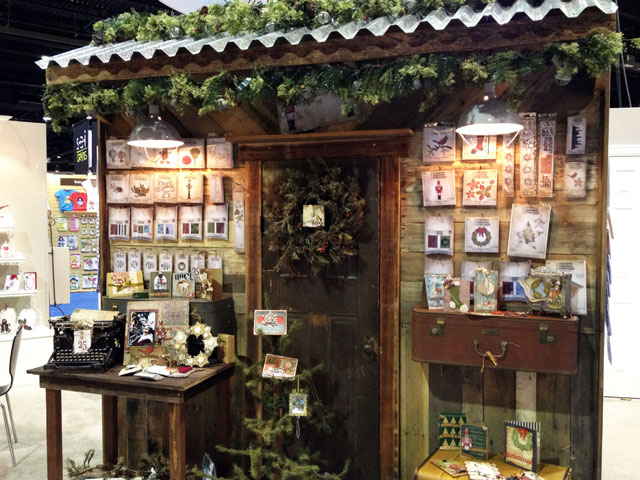 i loved decorating this display christmas themed filled with lots of projects…*booth built and propped by the talents from sizzix marty & debi – thanks guys!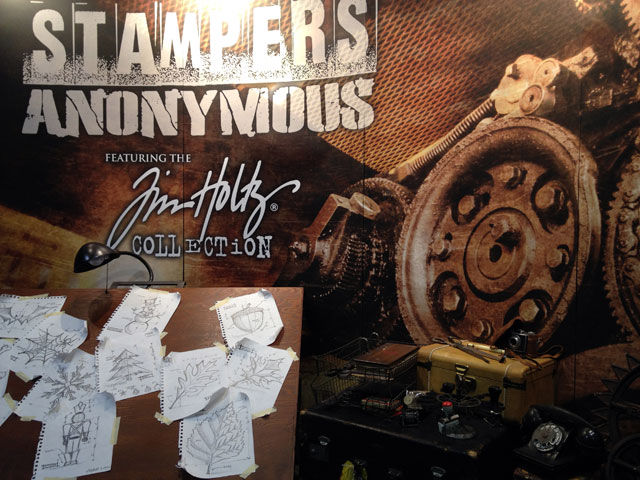 the finished stampers anonymous booth display…
custom blueprint shirts made for the stampers anonymous booth – so cool…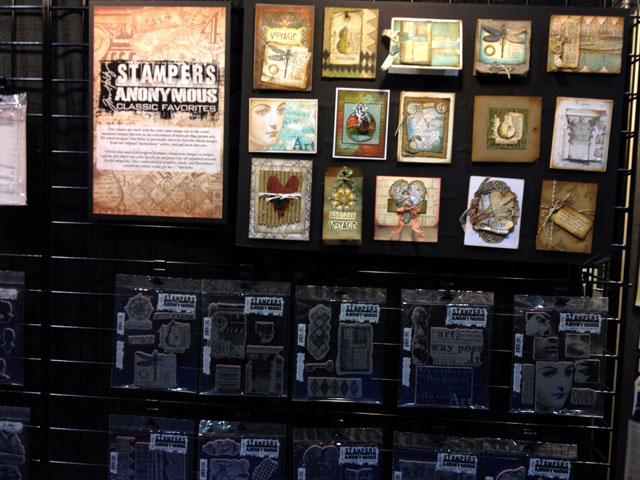 so happy to see these classic favorites stampers anonymous stamps back…
the early morning crowd for the free stamp set giveaway in the stampers anonymous booth – very exciting…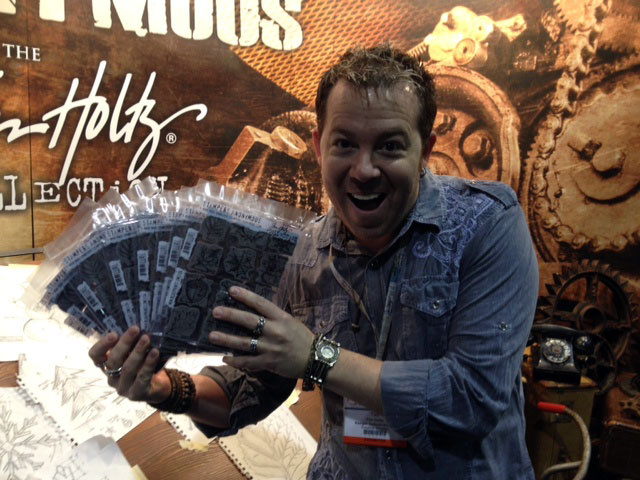 speaking of exciting…
if you made it all the way through this post you'll see i got a handful of the new mini blueprint stamp sets to giveaway here on the blog to some of you!  just leave a comment sharing what new products you're excited about from cha and we'll select some winners and announce them monday on the blog.  have a great weekend…t!m