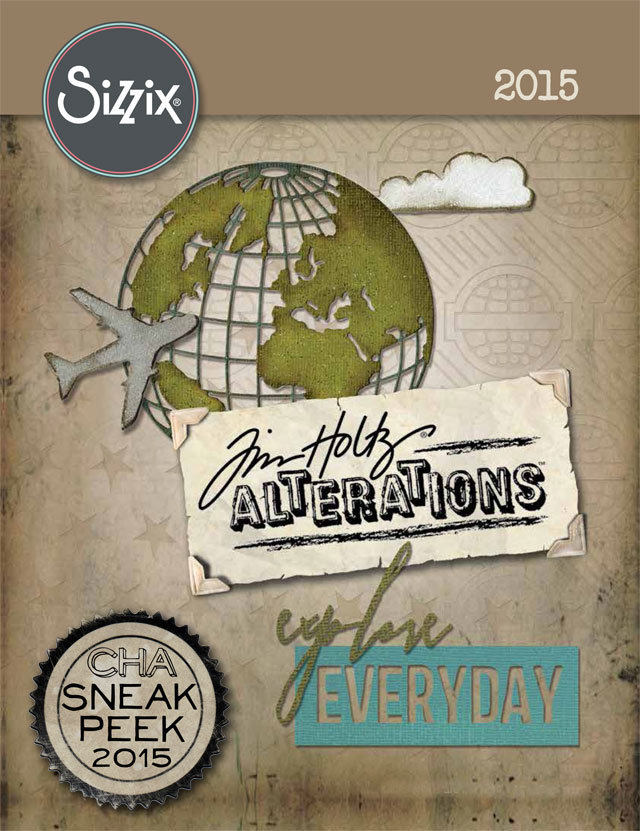 i hope 2015 is off to a great start for you! the new year is an exciting time for so many reasons, but especially in the craft world because our annual craft and hobby trade show (known as CHA) is just days away. later this week in anaheim, california the industry's top companies and designers will gather to showcase new and innovative crafting products. this trade event is where retailers come to see, buy, and learn about the latest and greatest our creative world has to offer…
my favorite part of CHA is seeing how all of the products come together in a fusion of creativity thanks to a group of talented designers who have helped make projects for the booths. we'll be sharing those projects and much more throughout the show so make sure you don't miss a minute of the fun by following us on social media:
all week long leading up to the big show is when i can finally start sharing "sneak peeks" of the exciting new products we've been working on that will be shipping soon to your local store.
here's a look at the schedule:
1/5 – sizzix alterations
1/6 – stampers anonymous
1/7 – idea-ology
1/8 – core'dinations
1/9 – ranger
alright it's time to check out my new releases for sizzix alterations. these products will be shipping monthly starting january through april (because there are just so many new things i had to spread it out). so get comfy, sit back and enjoy because this is going to be a long post – here we go…t!m
let's start off with one of my favorite things about designing for sizzix…my love for bigz dies. the fact that these steel rule dies are able to cut thicker materials like grungeboard, chipboard, cork, fabrics, plastics, and more make them a go-to crafting tool. each year with the help of my talented design partner in crime at sizzix (thanks e.l.) we continue to push the envelope by adding more and more detail to these steel rule designs. wait until you see what we've done this time – i'm sure you'll be able to spot my favorite right away)…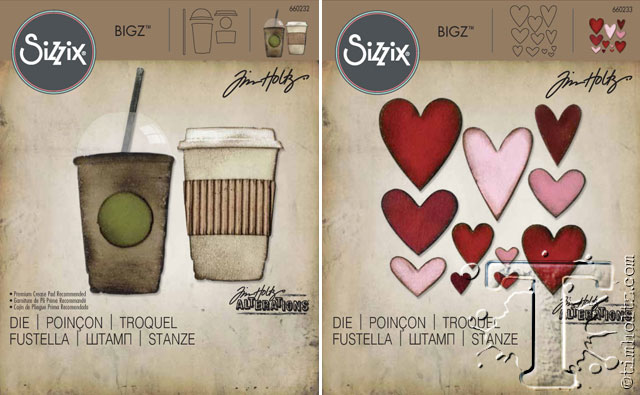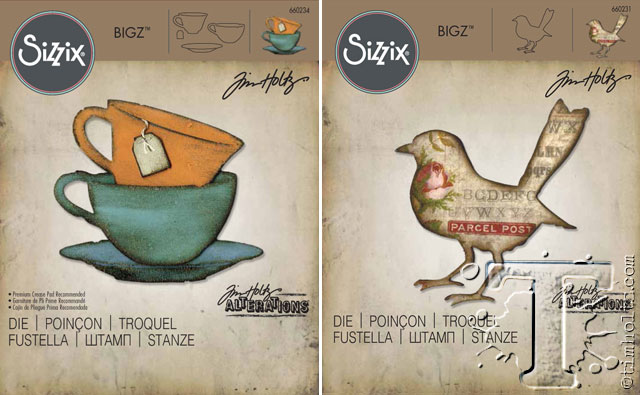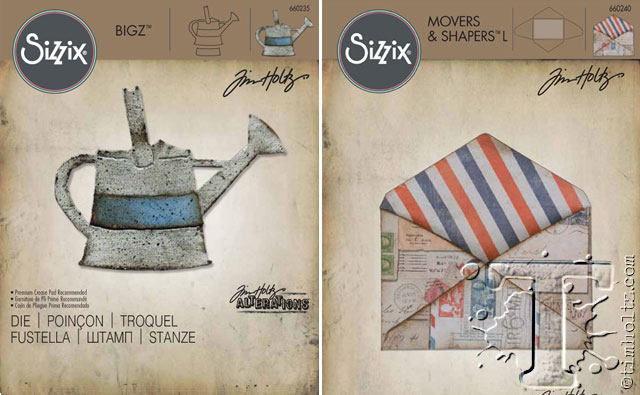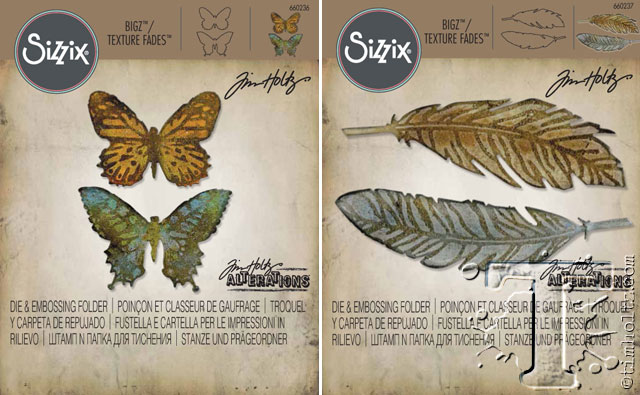 even these little mini movers and shapers are steel rule dies so you can use them with base dies or the base tray… (and the new mini shapes are about the size of a penny – amazing!)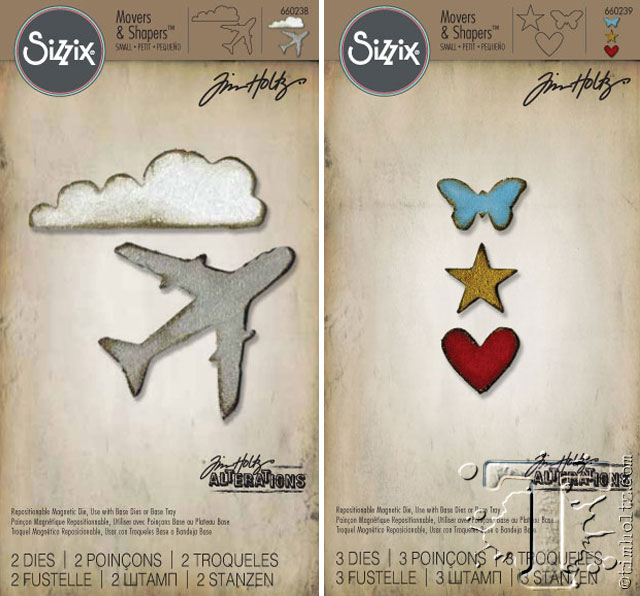 if you're a fan of frameworks, the new wave design is a great addition to the collection of these repeat pattern steel rule dies. so fun to create mixed media project with…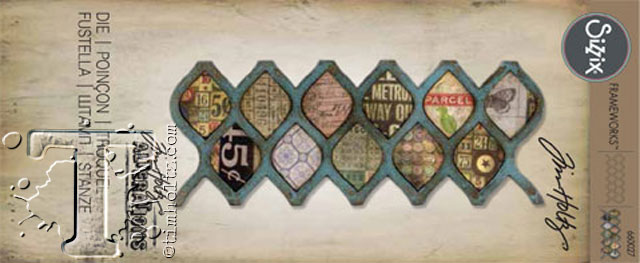 next up are thinlit dies that are a different type of die completely. these thinner dies are designed to cut thinner things – mainly cardstock and thinner materials. the benefit of these dies are their limitless design detail. this release has a variety of awesome shapes, lots of various words (thanks to the huge popularity of the christmas word dies), and some really innovative mixed media styled dies that create some very unique effects. the new 1" alphanumeric set has 102 dies in the same font as the original 3/4″ alphanumeric set and work perfectly together. however in my opinion, the new tiny tattered floral is going to be an instant favorite that even includes a specially designed quilling tool – i can't wait to demo how all of these work at the show…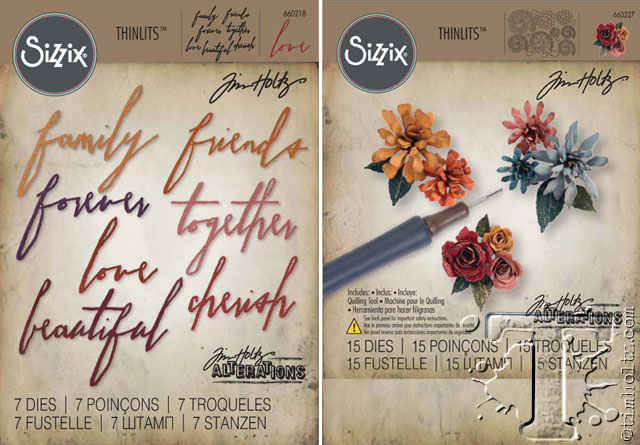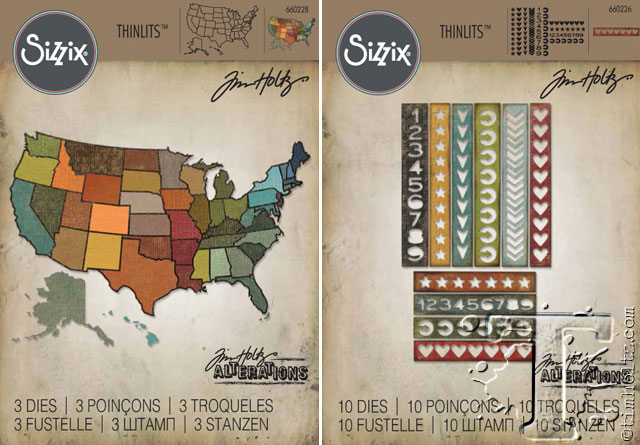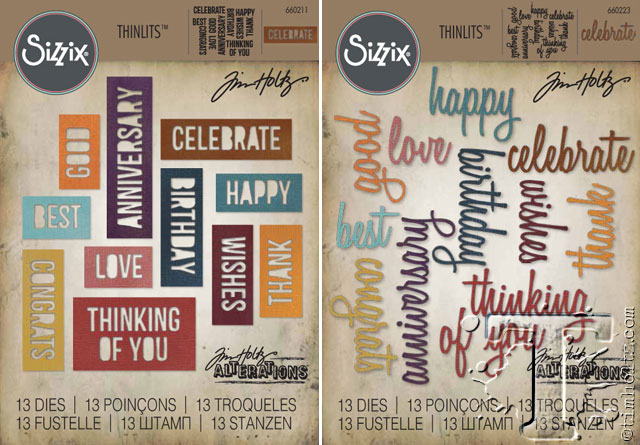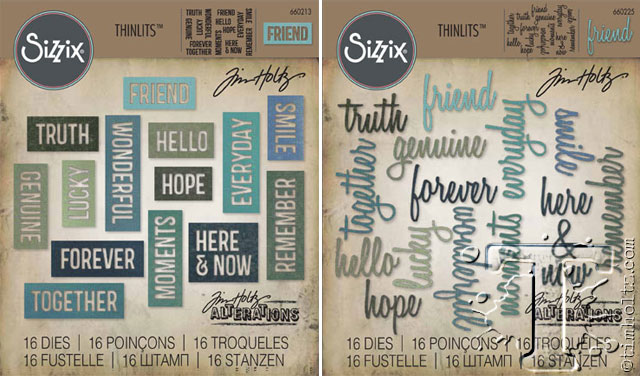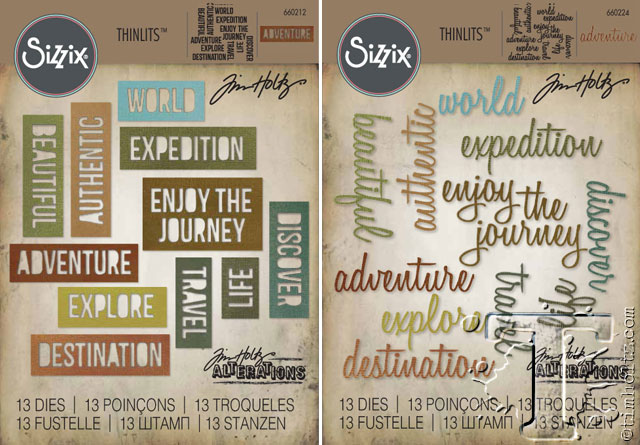 these new stamp & die sets contain cling mount rubber stamps (made by stampers anonymous) and coordinating thinlit dies to cut and layer the images with ease…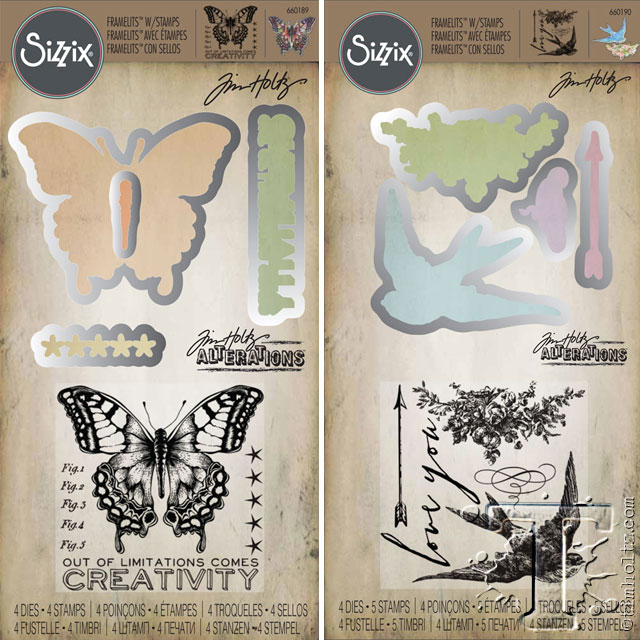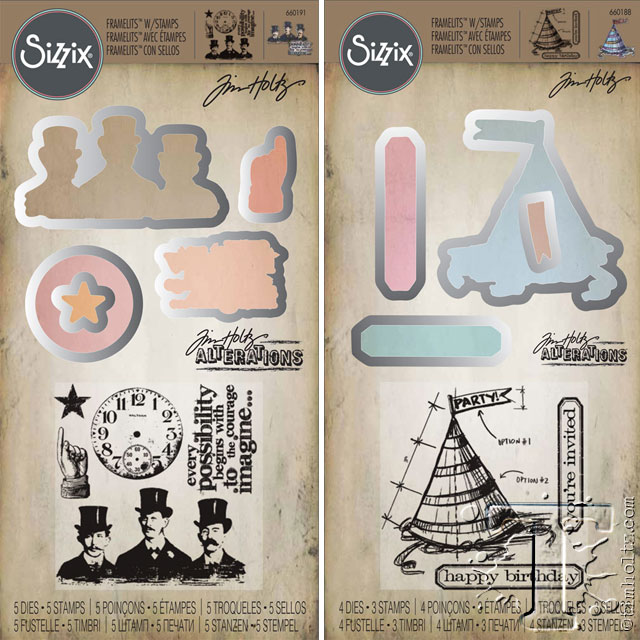 embossing has such a way of changing the ordinary into the extraordinary.  texture fades are deeper embossing folders designed to use with cardstock, chipboard, and everything in between. this release i'm also introducing a new set of heart embossing diffusers perfect for valentines or simply creating this iconic diffused space using your favorite all-over pattern. something new for sizzix this year is the introduction of texture fade singles. some designs are sold as singles, and others are still paired up as sets depending on the theme – a nice option don't you think?…
now if you have been collecting the new ShadowPress debossing folders i debuted last year, this new little gadget is going to give a whole new way to use them. ShadowPress are designed to simply "deboss" the drop shadow of letters which creates a wonderful effect on most surfaces. however sometimes adding a little color to that debossed area would be cool, but up until now has been a bit of a hassle. well out of necessity comes innovation with the new ShadowPress Station. simply insert your ShadowPress into this simple template and brayer your favorite ink or paint onto the folder with ease – totally mess free. trust me, when you see this demoed you'll be amazed (well maybe not amazed), but it will make you happy to see there's an easier way to add color to ShadowPress now…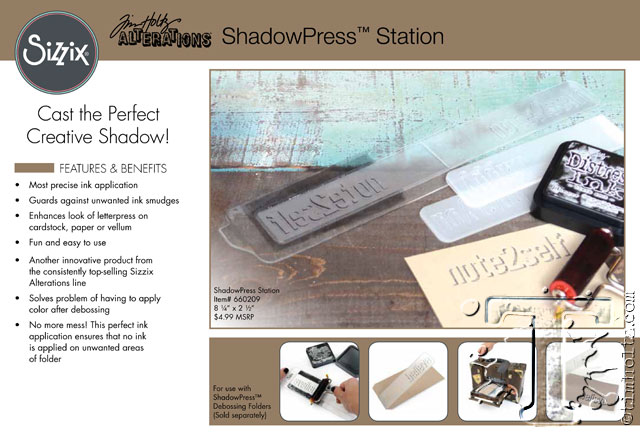 well if you're still with me, i've saved one of the most exciting announcements for last. introducing a new line of punches with sizzix. that's right, i've teamed up with sizzix to design the most functional, ergonomic, user-friendly line of punches. this has been well over a year in design and development to bring you what i think is one of the most thought-out line of punches. available in three sizes with slightly distressed designs, this collection will give your smaller projects a punch of creativity (sorry couldn't resist that one). several of the designs also work with my line of idea-ology findings to give you more options to punch your favorite papers and photos to make custom charms. i really can't wait to share more of my ideas for this new line of punches…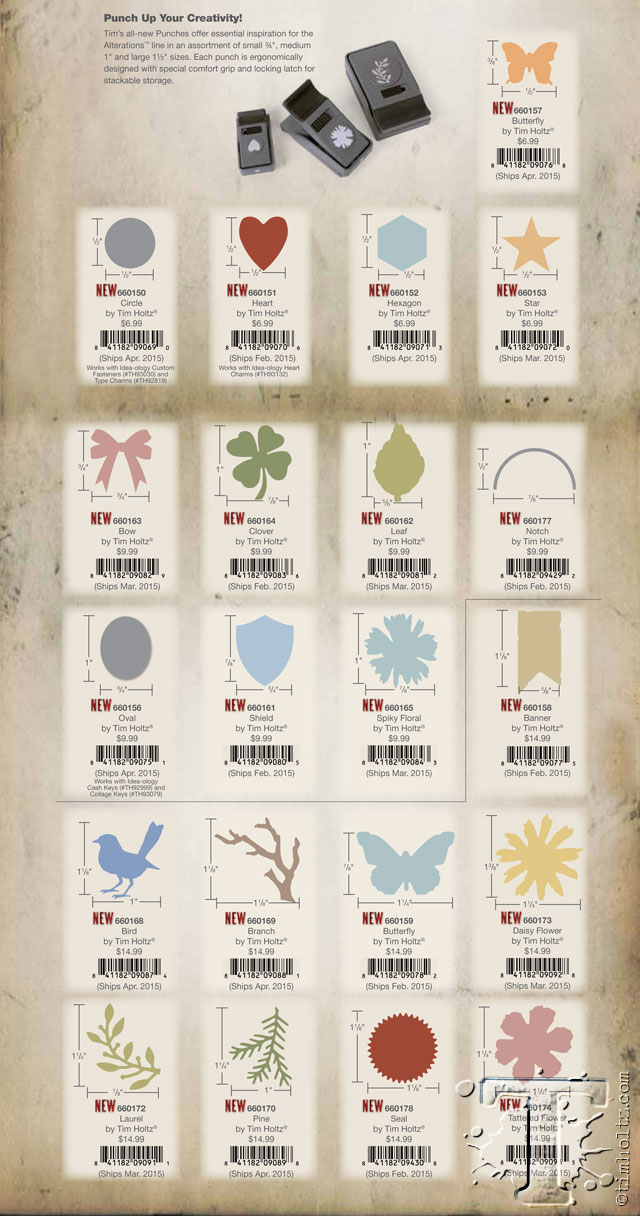 well that covers my new releases of sizzix alterations products for CHA2015. like i said, we'll be sharing all of the projects, demos, and more created with all of these new goods throughout the show via social media. see you tomorrow for new stampers anonymous sneak peeks…t!m