welcome to day 3 of CHA sneak peeks and all things idea-ology. this one has been really difficult to keep secret since we've worked on this launch for the past year. so much goes into the product development of idea-ology from concept to sourcing, and since much of it is inspired by vintage elements, there is a great deal of time spent to make sure everything is just right. there are several people that contribute to turn the ideas a reality (thank you paula, mario, chris, tracey, rana). it's hard to believe that we started idea-ology back in 2007 with a crazy product called "grungeboard", and from there it's grown beyond my wildest imagination…
here is the original definition i created for idea-ology:
a concept or thought developed by the mind of what is desirable or ought to be.
today idea-ology still represents that principle to me by inspiring my creativity. my hope is that it will continue to inspire your creativity as well…
i love trinkety bits and found objects. the random assortment of findings is a necessity for me and the latest addition of mini trophy cups, metal frames, adornment charms, resin roses, and the salvaged dolls are pure vintage perfection. the new typed tokens and shield charms are a must have for adding a simple statement to your projects, but of course having new ways to fasten them is important too. that's why i think you're going to find the mini star fasteners, loop pins, and carousel clips a new crafting necessity…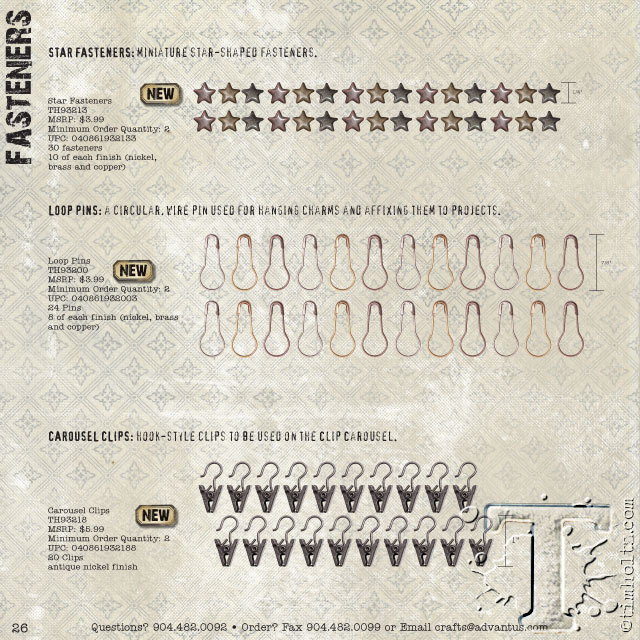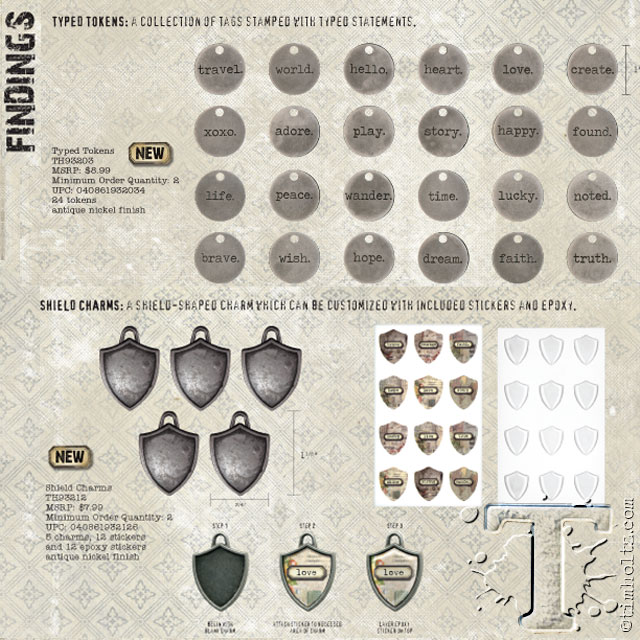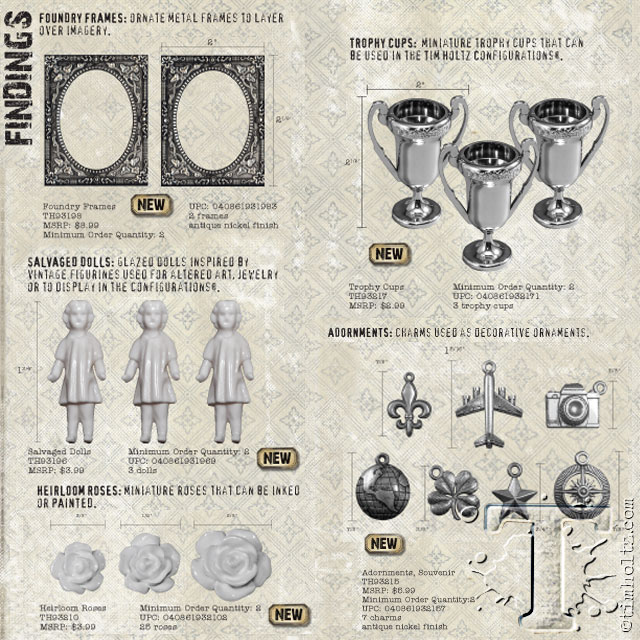 if you've been on pinterest in the last few years you've noticed that mason jars continue to be a versatile creative element. whether you decorate them, or simply fill them up, these new mini mason jars are unlike any size you've seen before. custom designed with a "vintage quality" star logo and measuring at only 4" high it's true that good things come in small packages. speaking of small, we've gone tiny with the new tiny corked vials. these miniature glass vessels can be filled with glitter, sand, and more for smaller craft projects…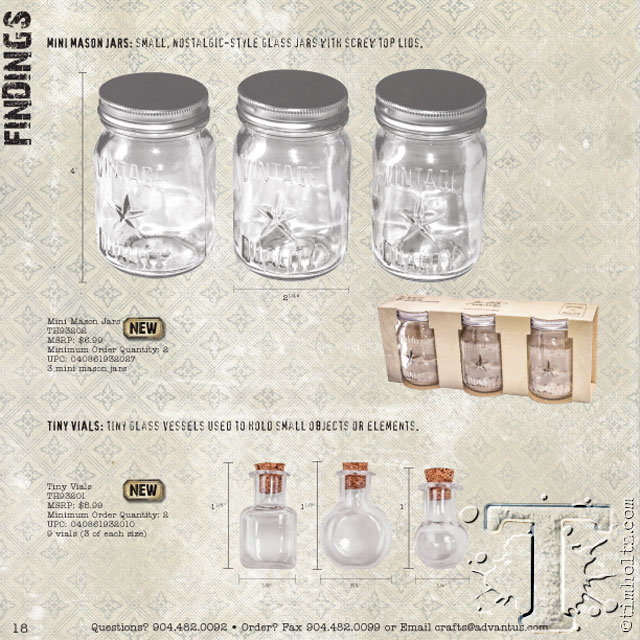 old photos and gathered ephemera was definitely the inspiration for the new photobooth, flashcards, and ephemera pack. these timeless elements can be added to cards, art journals, and other mixed-media projects along with the new colorful design tapes…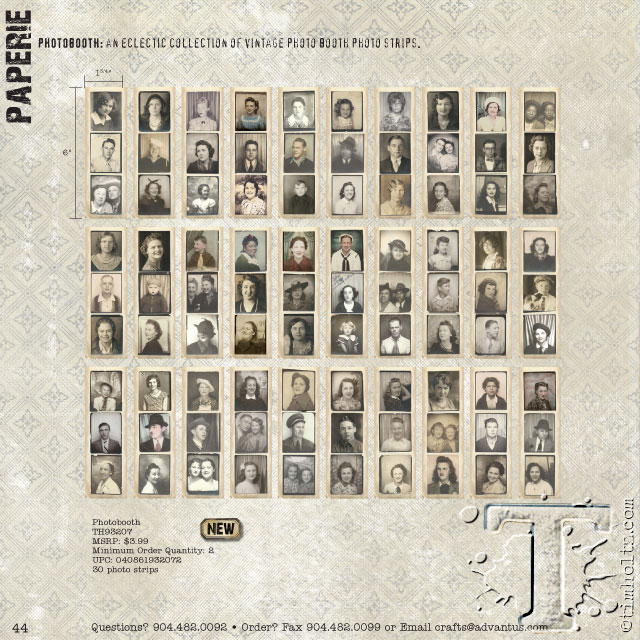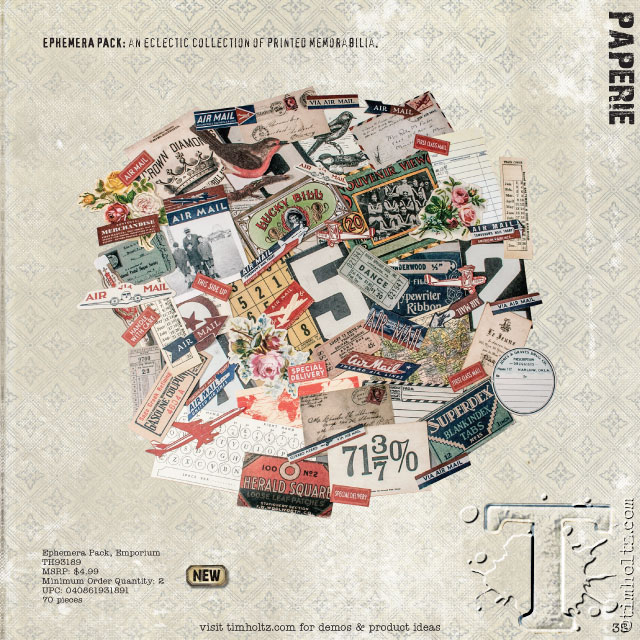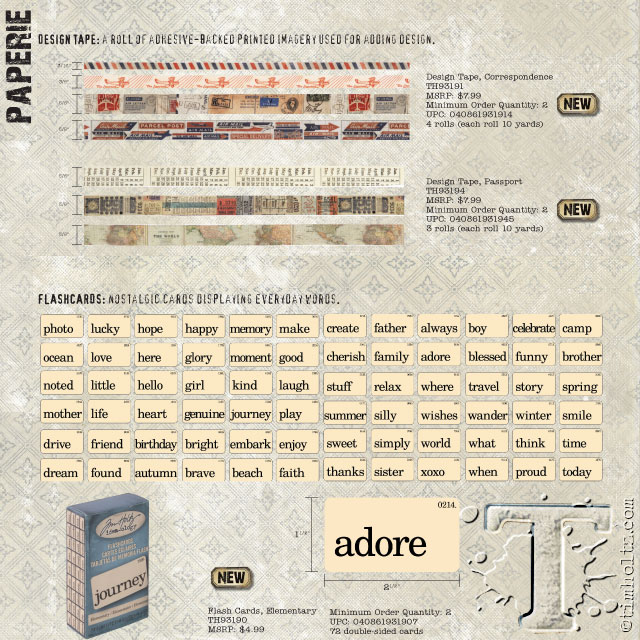 looking for other ways to add a personal statement to your projects? the new big chat stickers, small talk stickers, and remnant rubs are perfect for that. if you're a fan of the metallic accents of industrious stickers, the gallery set is filled with intricate borders and nested frames…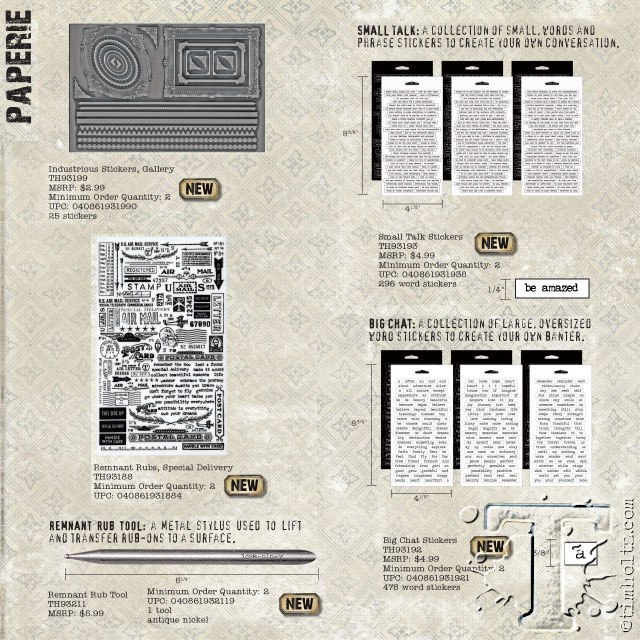 pocket cards are sized to work with pocket pages and worn covers. the double-sided cardstock card combine designs from all of my paper lines and include label cards for journaling too. the convenience of pre-cut cards are also ideal for card fronts and anytime you need a quick background paper…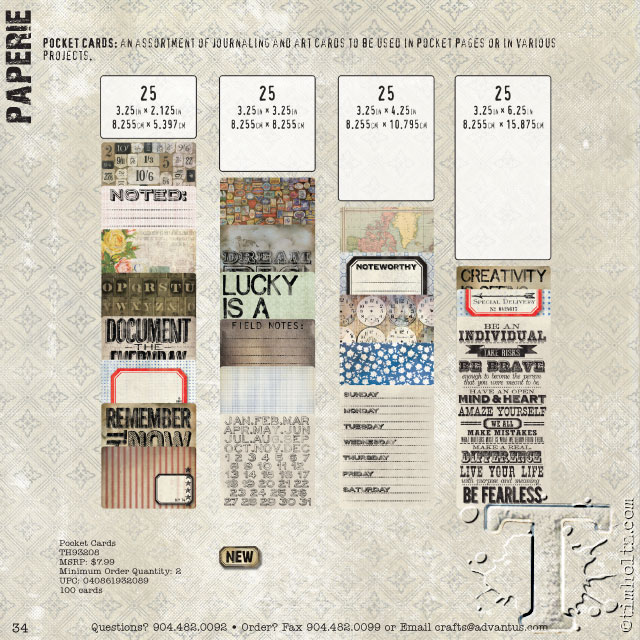 an old favorite is back! fragments in new sizes are the perfect acrylic shapes to make custom tiles and embellishments. new trimmings like paper string and the new "dyeable" lace allow an endless palette of possibility…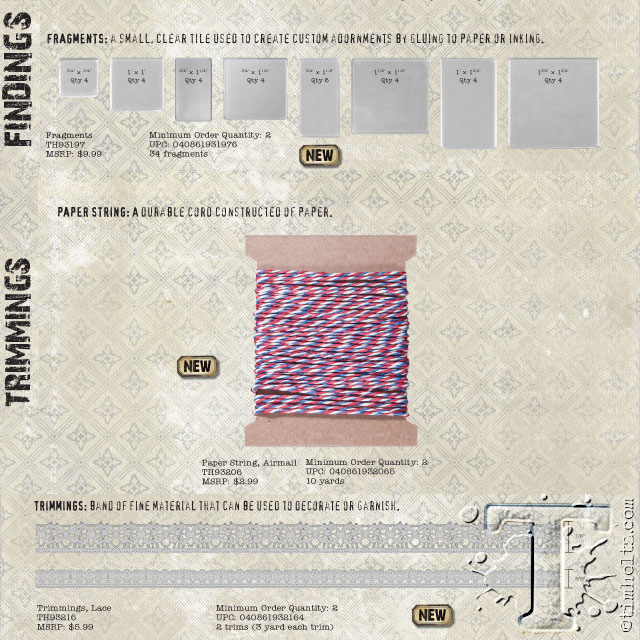 new textured surfaces are a multi pack of adhesive-back sheets of burlap, cork, and corrugated cardboard ideal for die-cutting, inking, painting, and mixed media. oh and the new deco sheets!!! no words can describe these shimmering adhesive sheets of glamor. seriously, you can die-cut, punch, and even alcohol ink these sheets of sparkly goodness, and the best part is these are not glitter! seeing is believing…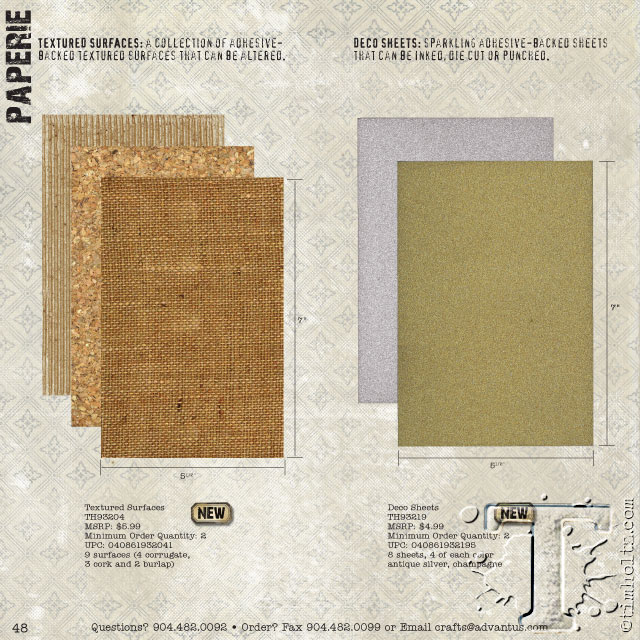 i believe that just because things have come and gone certainly doesn't mean they should be gone for good. these new structures include a custom designed clip carousel and ornate metal flip frame giving your creativity new options to showcase your photos and memorabilia. love, love, love…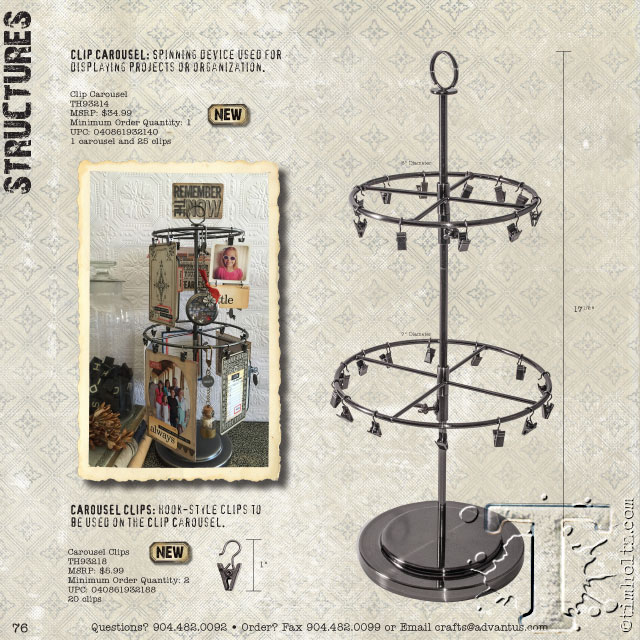 finally, the new correspondence paper stash collection. whether you've traveled the globe or simply explore the adventures of everyday life, capturing the moments of the journey is what it's all about. inspired by nostalgic postal elements, timeless handwritten letters and vintage travel ephemera of the past, the new correspondence collection features an eclectic assortment of designs to share your own unique story. the new idea-ology release ships in early february and march. see you tomorrow with my new core'dinations sneak peek…t!m