with autumn just around the corner, media team richele christensen shares a great way to use your papercraft tools for a home decor project.  by combining the new layered leaf die from sizzix and the timeless earthly palette of distress she created realistic textured leaves from paper.  simple add them to a twig wreath intertwined with torn fabric and dried florals, and you'll be able to create one of these to celebrate the season… t!m
Hello friends! I was so excited when I saw this Layered Leaf die that I couldn't wait to create something! I loved the Layered Butterfly, Dragonfly and Bee and knew I had to have the leaf too. These dies come as a set with a matching Texture Fade to emboss the die cut image making a beautiful textured masterpiece. My project today is a quick and easy decor piece you will love.
Supplies:
Surfaces: Manila Cardstock
Eclectic Elements Fabric: French Script
Dies: Layered Leaf
Distress Ink: Gathered Twigs
Distress Stain: Squeezed Lemonade, Aged Mahogany, Peeled Paint, Tarnished Brass, Ripe Persimmon, Gathered Twigs, Crushed Olive
Tools: Vagabond, Scissors, Heat Tool, Mini Ink Blending Tool, Non-stick Craft Sheet
Other: Dried Florals, Grapevine Wreath, Floral Wire, Hot Glue Gun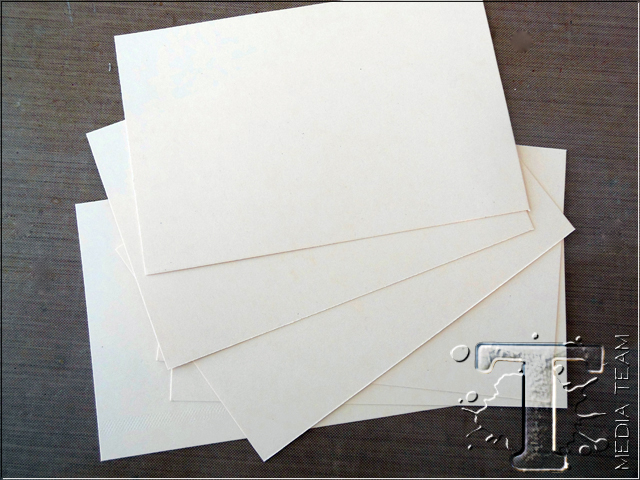 4" x 6" pieces from Manila cardstock.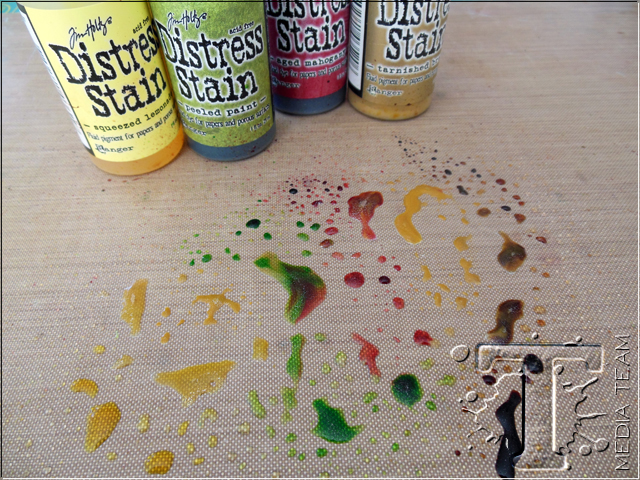 Apply a few colors of Distress Stain directly to the non-stick craft sheet. Spritz with water until droplets form.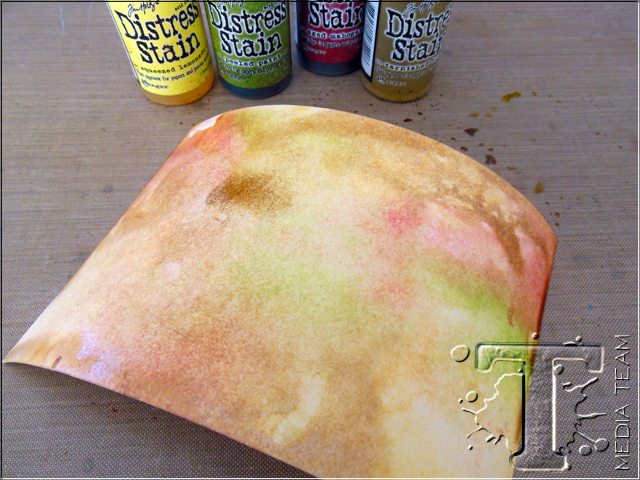 Swipe one piece of Manila cardstock at a time through the ink. Dry with a heat tool.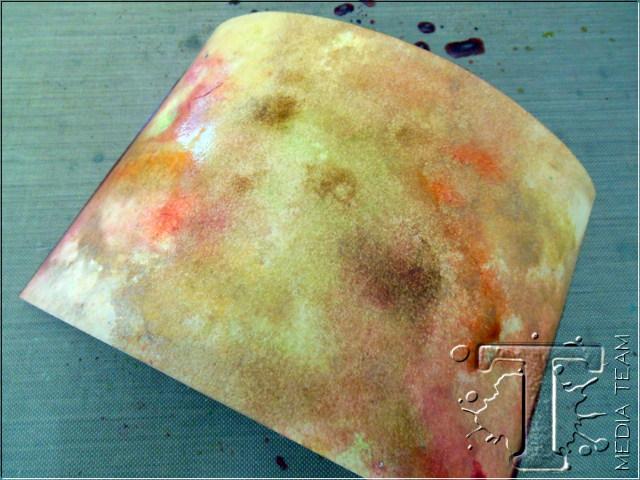 Continue building the colors by collecting droplets from the craft sheet.
Dry between layers with a heat tool. Add 3 – 4 layers as desired.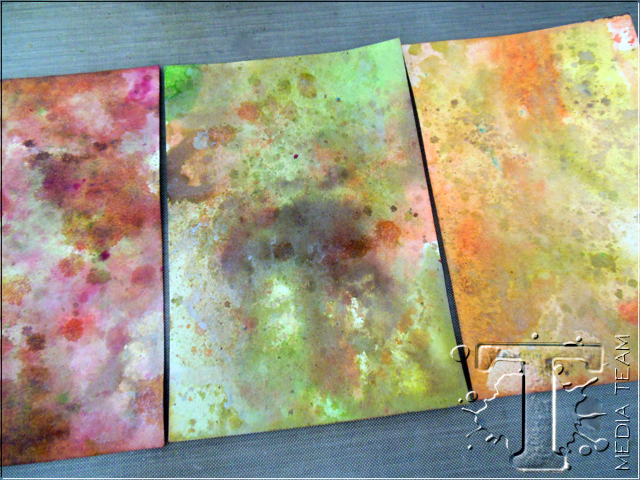 Make several color combinations for the leaves.
Die cut 12 leaves using the Layered Leaf Bigz Die.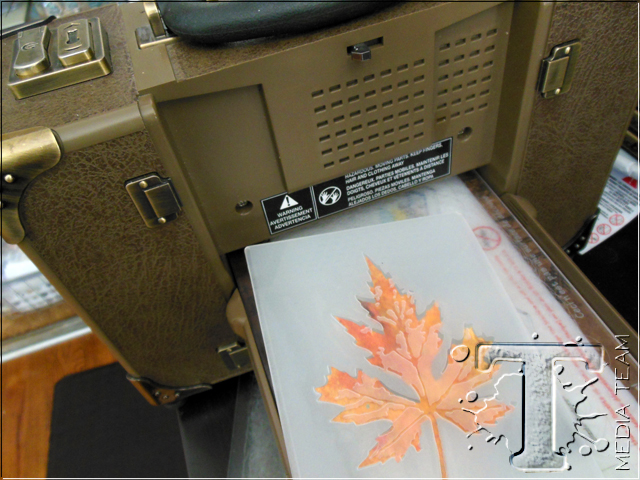 Emboss the leaves with the matching Layered Leaf Texture Fade.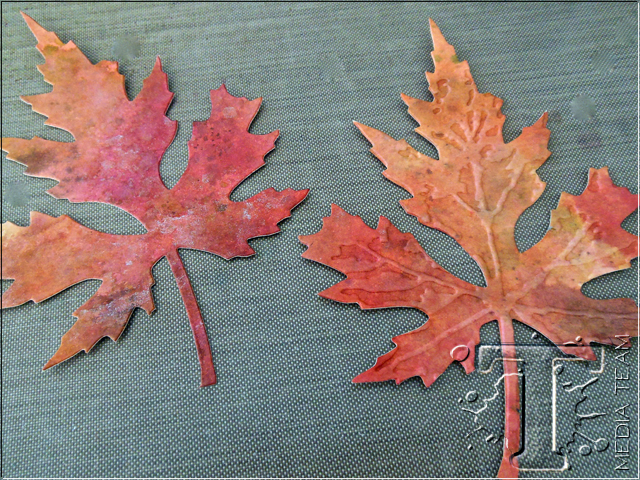 I love how the embossing brings the leaf to life.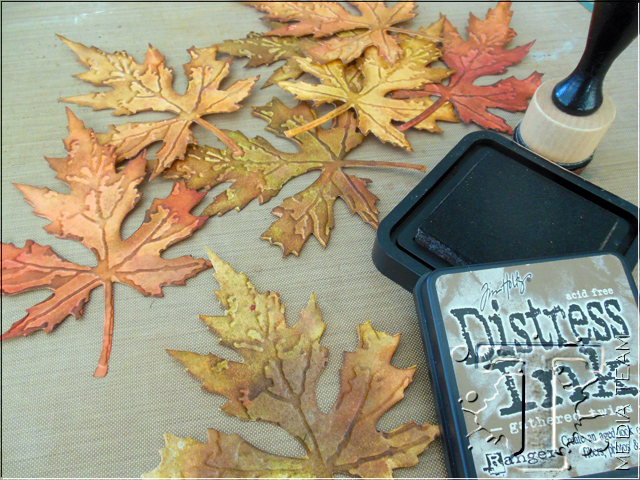 Ink the leaves with Gathered Twigs Distress Ink on an Ink Blending Tool.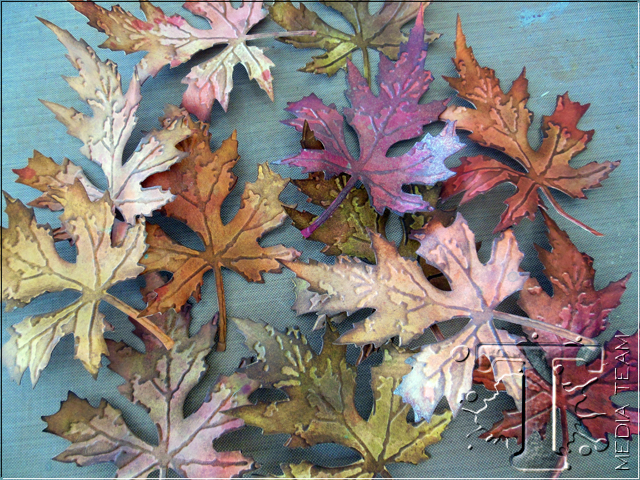 Shape the leaves by curling them in different directions.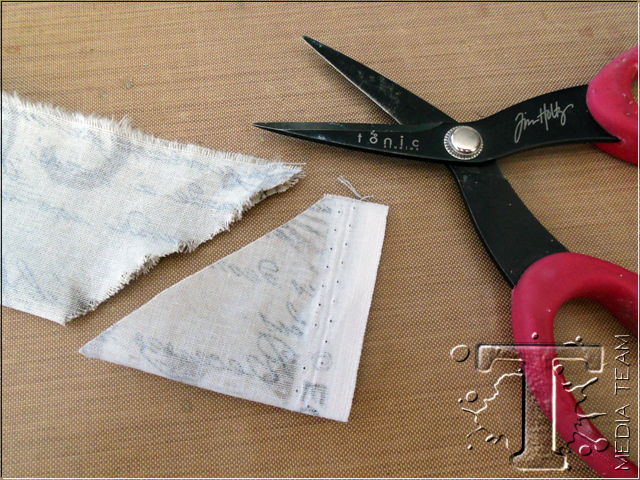 Tear 3 strips of Eclectic Elements Fabric into long strips 4" x 42".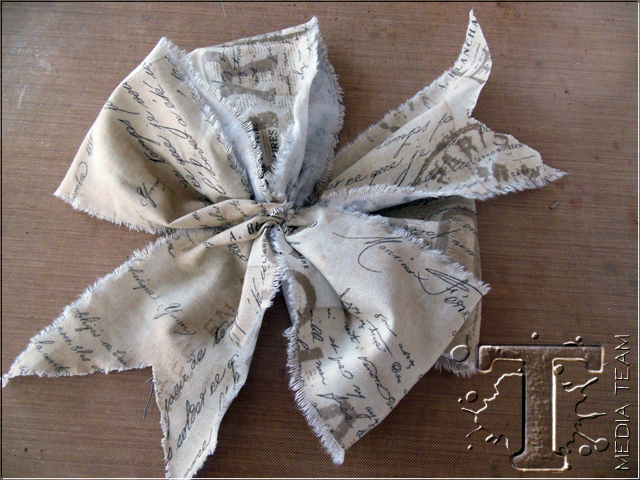 Use one of the torn strips to create a bow with four loops and secure with floral wire. Wire the bow to the wreath.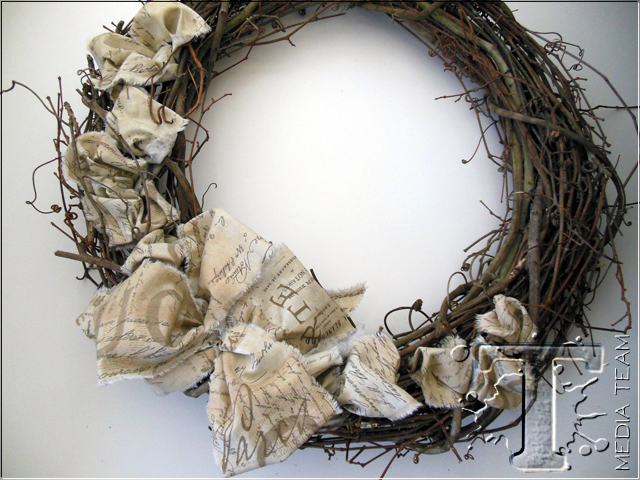 Take another torn strip and push into the wreath on either side of the bow to create a ribbon effect.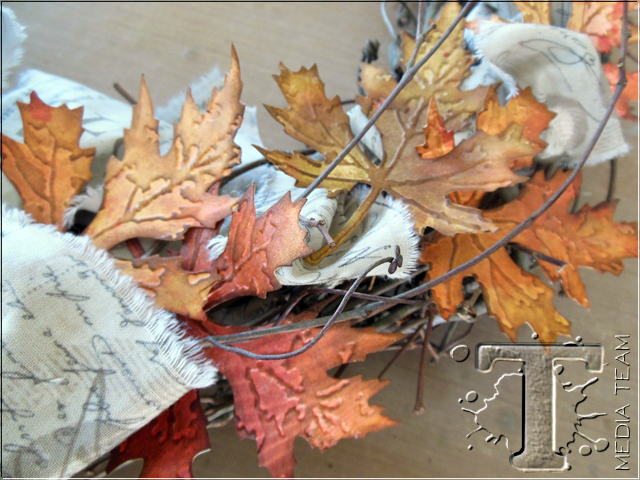 Adhere leaves to wreath with hot glue.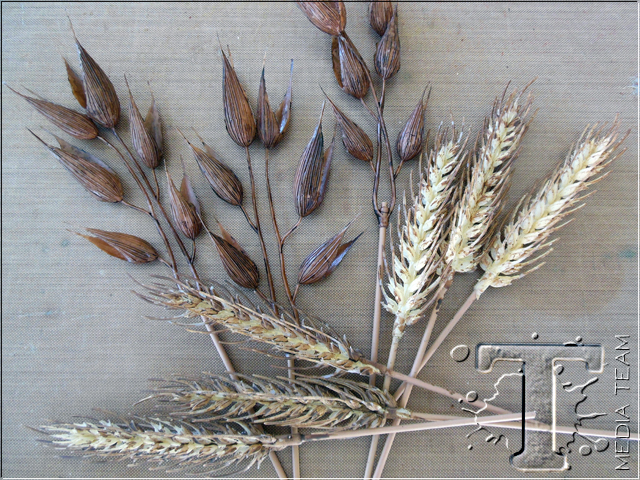 Gather a few dried florals from your local craft store.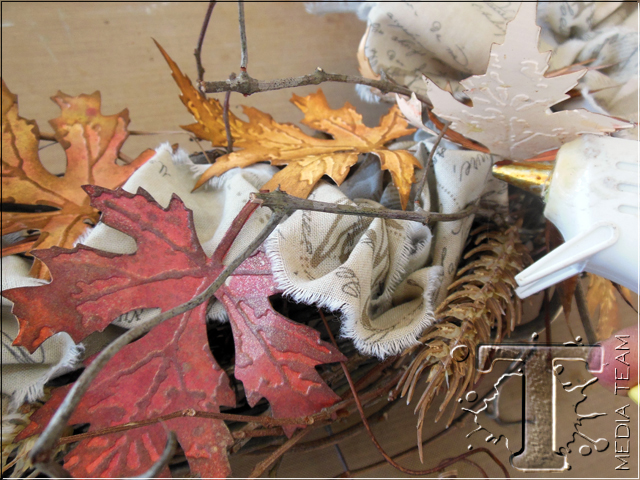 Tuck a few dried florals behind leaves and adhere with hot glue.
I can't wait to hang my wreath up for the coming season! I love how it turned out…what will you make with the Layered Leaf die?
Thanks for joining the journey with me!
*be sure to check your local stores for these supplies or you can click the links below to purchase online…
(SSS=simon says stamp / IE=inspiration emporium)

Pin it to remember it!
Don't forget to follow Tim Holtz on Pinterest for more great ideas and inspiration!