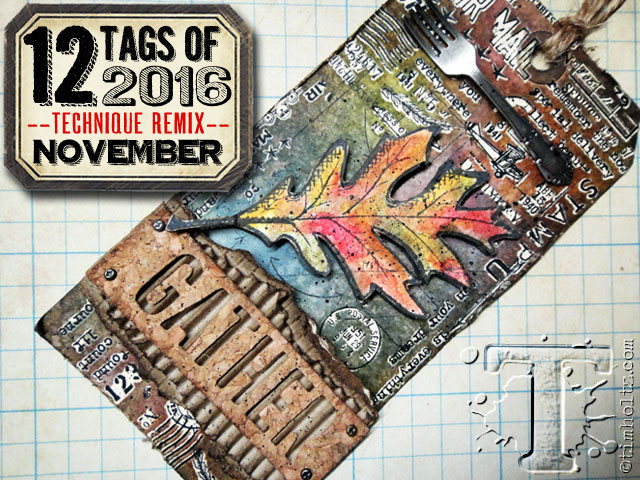 the changing of the seasons showcase a colorful transformation of warm earthy hues. these rich tones of reds, yellows, and rust layered over a background of cool shades of blues, greens, and violet create a vibrant contrast. combine this colorful combination with unique resist of visual imagery and textured dimension and you have the makings of mixed-media menagerie. have fun exploring the limitless creative possibilities of this month's 12 tags technique remix…t!m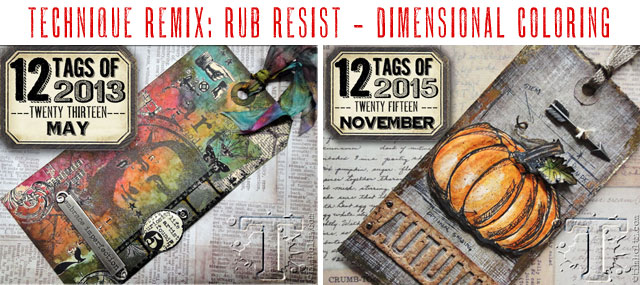 supplies:
surfaces: #8 manila tag, distress watercolor cardstock, textured surfaces/corrugate/cork
inks: distress spray stain/asst. colors, distress ink/walnut stain, distress archival ink/black soot, distress markers/asst. colors; distress paint/black soot
adhesives: black foam tape, distress collage medium
embellishments: remnant rubs/special delivery, adornments/silverware, tiny fasteners
tools: misti, remnant rub tool, mini ink blending tool, distress waterbrush/detailer, distress splatter brush, distress sprayer, paper distresser, scissors, heat tool, vagabond
stamps: cms133 autumn blueprint
dies: 3/4″ alphanumeric thinlits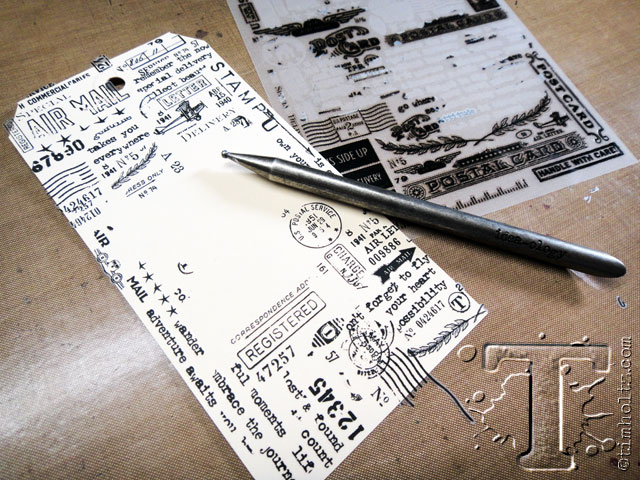 – follow the technique linked above to create the remnant rub resist. note: remember to leave an open area in the center of the background for your stamped image.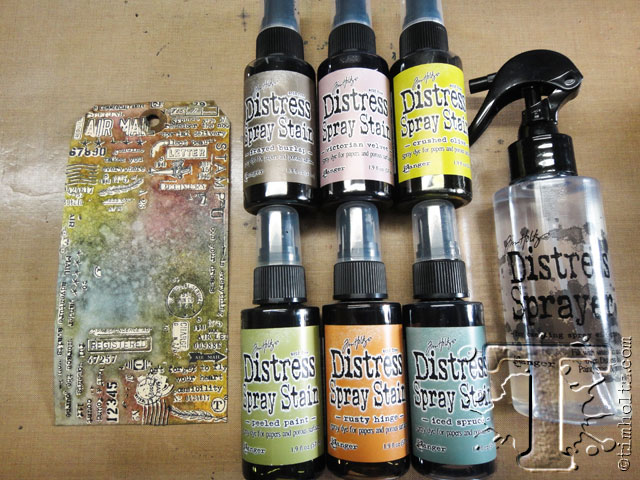 – color the background using distress stain or spray stain to create a fluid blend of color. add water to lighten and mottle the inks to create a droplet effect.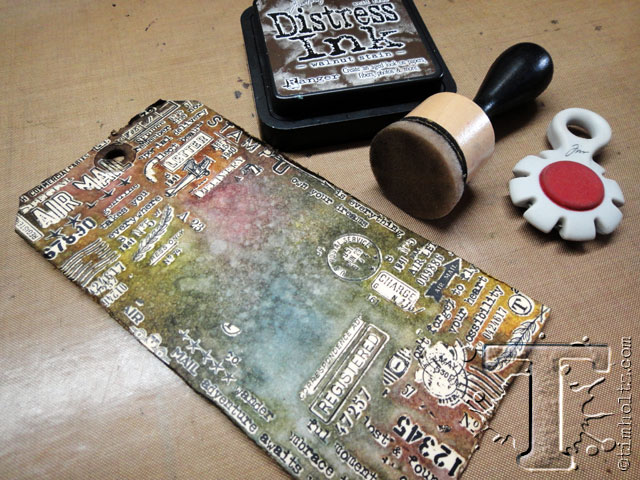 – distress the edges of the tag using a paper distress and distress ink using a mini ink blending tool.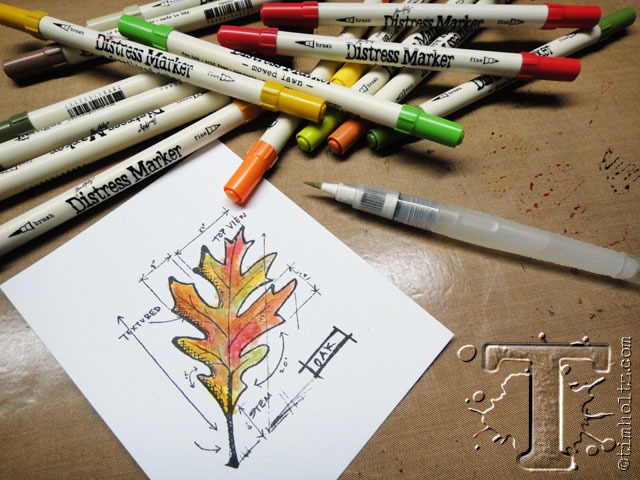 – follow the technique linked above for dimensional coloring. i used several colors of distress markers scribbled on my craft sheet to watercolor the leaf to create a blend of earthy colors.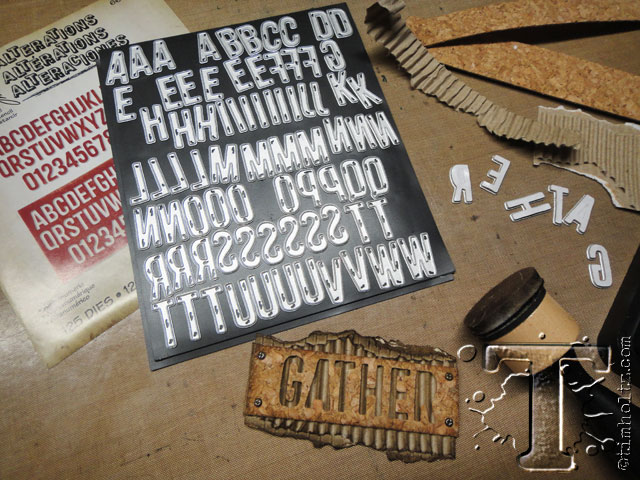 – die cut a word from textured cork using the alphanumeric thinlits. the individual letters and numbers allow you to customize your project. layer the cork over corrugate and secure them with tiny fasteners.
– adhere the layered textures to the tag and splatter the entire surface with black paint using a distress splatter brush to create subtle speckles.
– the details: embellish with the unexpected… with thanksgiving a few weeks away, the word "gather" and a fork seemed perfect to me.
congrats to the winners from the october 12 tags of 2016. if you see your name (and it links to your tag), please email mario@timholtz.com to claim your prize…
1. Susan Herrington
2. Juli Riedel
3. Ana Santos
4. Lisa F
5. Monika Gulyas
6. Bubu Scrap
7. Anne Kristine
8. Susan Janicula
9. Elina Stromberg
10. Megan
11. Jeri Parks
12. Mel Hareld